Somalia forms Parliament for the first time in 20 years
After many years of civil war and infighting, Somalia has taken a historic step towards its legitimacy as a state by swearing in 211 members of parliament. A total of 275 MPs are planned to be sworn in to the lower house, as well as 54 into the upper house.
They were selected and sworn in jointly by clan elders, and a technical committee was formed to prevent those accused of war crimes from taking office. This is meant to ensure a level of recognition of the government on an unprecedented scale for the country.
According to tradition, the interim speaker of the house, Gen Muse Hassan, was chosen to be the eldest MP. It will be his task to oversee the electoral commission, which will organise the election of both a new parliamentary speaker and president. The appointment of the new government comes on the date of the expiration of the UN mandate for Somalia's transitional government.
The  election of a new president, which is expected to take place within the coming weeks, is the first and most important task of the newly formed parliament. The position of the future president will be incredibly difficult, as he will be taking power in an extremely divided country.
Large swaths of Somalia's territory are under occupation by the Al-Shabab militia, which has been linked to Al Qaeda. The Somali government is supported by the African Union, many of whose troops come directly from neighbouring Kenya, which has also had severe problems with the same Islamist militia.
As if this were not enough, two provinces in the north have also declared independence. Considering the government is unable to even control the south, this makes governing the country even more difficult. Ethiopia has reportedly made several incursions into parts of the country and is affiliated with yet another militia group, which also controls sections of Somalia that border Ethiopia.
The election has taken a long time and likely would not be considered fair by Western standards. Nevertheless, it marks a massive paradigm shift in a country which has seen so much fighting both in the recent and the not-so-recent past. The president will reportedly be chosen along the lines of "who has the deepest pockets", and the reality is that the parliament is likely more appointed than elected.
On the other hand, a consensus has been reached by some of the previously divided factions, and serious ground has been covered towards achieving an equal status for women's rights. The government appears to be preparing to finally cut ties to the warlord-ism, which has governed its politics for far too long.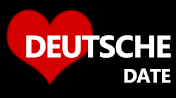 DeutscheDate is a new
German dating site
for professionals in Germany. No monthly fees, no minimum subscription period, no contracts, no tie-ins. Just a clean, simple, easy-to-use dating site for serious relationships.