FDP Calls for More Security Following Boston Bombings
Once again a terroristic attack on American soil draws consequences around the world. Following the wake of the recent Boston bombings, which cost multiple lives, large scale injury and a state-wide manhunt for two young Americans of Chechen background, many organizations and nations are reassessing their security provisions. It seems this includes Germany.
The general secretary (Generalsekretär) of the Free Democrat party, Patrick Döring, has called for increased surveillance and security in train stations, to be modelled after the security camera visibly present in airports. He further holds a seat on the Deutsche Bahn supervisory board, lending his request additional weight. He has also stated that his is not a "blind reflex" reaction and calling for an Orwellian national security apparatus would be the wrong reaction to the recent events.
While the statements appear somewhat contradictory, his request remains simple: An increase in security cameras in public train stations in order to improve security and potentially intimidate would-be criminals and terrorists.
The line of argument echoes a call for security in public places that followed a vicious crime spree which peaked in 2007. This has slowly receded, although has remained a major point of discussion in mainstream politics for some time. Innocent bystanders were attacked by gangs of youths in public places, with apparent disregard for the law or even human life, as young people fell into a quasi-hooligan culture of attacking others for no apparent reason.
As conservatives screamed for harsher punishment, the cause was determined to lie more with conditions at home and an ailing public school system, which had also attracted unwanted attention in the PISA studies. Since then public safety has improved significantly and the number of reports of teen violence as well as public harassment have gone down.
The security situation in public transport will be reassessed by Minister of Justice Sabine Leutheusser-Schnarrenberger and Minister of the Interior Hans-Peter Friedrich. They will decide whether existing laws need to be revised or whether security protocol should be changed in lee of the attack by the two Chechen-Americans in the United States.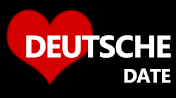 DeutscheDate is a new
German dating site
for professionals in Germany. No monthly fees, no minimum subscription period, no contracts, no tie-ins. Just a clean, simple, easy-to-use dating site for serious relationships.