Oktoberfest's Black Economy-Flat Rental
Oktoberfest is here. Munich's hotels and hostels are all booked solid. They have been for weeks if not longer. Local businesses are waiting with bated breath, in hope of realizing the year's best revenue. Everyone from taxi drivers to room service attendants stands to gain from the festivities. But a small, yet ever increasing segment of the population will gain from the fest-and their windfalls are mostly undocumented.

The hotels, hostels and any other possible sleeping places are full. The hordes will continue to arrive regardless. They will need a place to sleep. So, some enterprising people who have flats within walking distance of the festivities have begun a new business-renting out their flats for astronomical prices, sometimes at 3 or 4 or even 5 times their normal rate. By charging a rate of EUR 50 per person or more, these entrepreneurs have been able to charge so much that they basically receive 2, 3 and even 4 month's rent free per year from their proceeds.

This reporter was able to speak to two such persons who rent out their flat. They both wanted to remain anonymous for obvious reasons.

"I rent out my flat to three people, for two hundred euros total. They normally stay one week, then I clean it and the next three come in. I find them on different chat boards. I take an extra thousand for a caution, in case there are any damages," said the first person spoken to.

But rarely are there any damages as most of the people who rent out their flats rent out to the more responsible festival goers. They try and stay away from groups of young people and focus more on families or older, more professional clientele.

"I usually rent my flat out to groups of four, and I offer them breakfast service, as I sleep on my cousin's couch which is near my flat. I also am willing to help them get to different places," said another renter. "They often give me tips on top of the money I earn from my flat. If I rent it out all 16 days, and get some tips I can earn as much as 3,000 euros!"

Since the payments are always in cash it is untraceable. I asked them if they were worried about getting caught and they replied that they were not. They believed that the police would focus so much attention on security and safety that there was not enough manpower to worry about a few flats being rented out. Let's hope that this is true for them because the German and Bavarian government do not take tax cheats very lightly.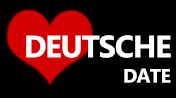 DeutscheDate is a new
German dating site
for professionals in Germany. No monthly fees, no minimum subscription period, no contracts, no tie-ins. Just a clean, simple, easy-to-use dating site for serious relationships.