German baseballers go for glory
Fans of the game of baseball currently have a chance to see top-level action, in a four-nation international tournament in Regensburg. It is the World Baseball Classic Qualifier involving Britain, Canada, the Czech Republic and Germany to decide the one team to win a berth in the World Baseball Classic tournament in March 2013.

Canada, from the look of their team roster, would appear to be the heavy favourite in the September 20-24 event; the team consists almost entirely of Triple-A and Double-A minor league players and features top coaches such as former Major League Baseball star Larry Walker. But Britain, also being bolstered by North American minor league players provided with British passports for the event, also could be a force to contend with.
The German team, under the successful Georgia State University head baseball coach, Greg Frady, has likewise announced a roster with several "American imports" to help out. Besides the support of the home fans, Germany is also coming off a fourth-place finish in the just-concluded European Baseball Championships in Rotterdam.

Since readers of the Munich Eye probably aren't seeing much, or anything, about this baseball tournament in the German media, here are some basic questions and answers:

1. What is this qualifier tournament in Regensburg all about?

First, some background: the World Baseball Classic is the premier international baseball tournament, sanctioned by the International Baseball Federation, and features the best players in the world competing for their home countries and territories. Over 1.5 million fans from around the globe attended the tournament games, held in March 2006 and 2009. Japan is the reigning WBC Champion, having won both the 2006 and 2009 titles.

Two years ago, Major League Baseball and World Baseball Classic Inc. expanded the WBC to 28 teams from 16 previously, while installing a new round of qualification play. This new round involves 16 teams, four pools of four teams each, with only one team winning a berth to the WBC next March. The Regensburg event of Germany, Canada, Britain and the Czech Republic is one of those pools. The other three qualifier tournaments are in Florida, Taiwan and Panama.
2. Why Germany as a host for such a tournament?

It may come as a surprise to people that Germany is even a participant, given that the sport gets virtually no media attention. Baseball in Germany is one of the best-kept secrets around and it would probably surprise 99.99% of the sports-viewing public that there are over 30,000 baseball players belonging to some 230 clubs under the umbrella of the Mainz-based German Baseball and Softball Association (DBSV).

In fact, there are now several Germans playing professional baseball in the United States; over the past decade there have been a good dozen such players. Admittedly none of them has made it to the very top level - the Major League - but currently there are two who have reached the third-highest level (Double-A).

These are home-grown baseball talents, trained both by foreign (usually North American) as well as excellent German coaches, and they attest to the steady rise of the quality. Those players who spent a few professional seasons in the US and then returned to Germany have contributed greatly to the steadily rising quality of the game, both as active players as well as in passing on their baseball know-how to youngsters.

Major League Baseball is constantly searching the world for new talent (and new markets), and scouts of MLB franchises keep an eye on the 1. Bundesliga, which is divided into North and South divisions, each with 8 teams. Every year, promising teenage German ballplayers get invited to MLB tryout camps, and some come away with a contract. The biggest such signing came three years ago, when a 17-year-old Berlin youngster, Max Kepler, got a signing bonus of about $800,000 from the Minnesota Twins. Still working his way up through the Twins' minor league system, Kepler is now also a standout on the German national team.

3. Why Regensburg as the venue?

There are a couple reasons. First, the Armin Wolf Arena is by far Germany's most attractive baseball park, with floodlights, concession stands, electronic scoreboard, sound system, seating for some 4,600 fans and an all-round "ballpark feeling". It's not the Major Leagues, but it definitely meets the standards of a higher-level Minor League ballpark in the US. Secondly, the ballpark served as a venue for a world championship preliminary-round tournament in 2009; international baseball officials were full of praise then at how skilfully the German hosts organised that event for six teams, and so Regensburg was chosen for the WBC Qualifier tournament.

Without stretching the comparison too much, it can be said that the local team, the Regensburg Legionäre, are the Bayern Munich of German baseball. Winners of four of the last five Bundesliga championship titles, including the last three in a row, the Legionäre are the one German club with some serious corporate sponsorship, money which enables the club to fill out its roster with excellent foreign players. Regensburg also has Germany's sole baseball boarding school/academy where the most promising baseball youngsters go to learn baseball from the best coaches while keeping up their studies. Max Kepler is one such example, as is Donald Lutz, who has risen to the Double-A level in the Cincinnati Redlegs organisation and is also starring in the WBC tournament.

4. Besides national prestige, what is at stake in Regensburg?

Baseball is a team game, naturally, and only one team will emerge from Regensburg with a berth for the 2013 WBC. But a team is comprised of individual players who can also showcase their special abilities, be it as a batter, or as a good defensive player or as a pitcher. So the competition in the Regensburg tournament is expected to be intense, the players knowing that, independent of how their overall team fares, their own performances could catch the attention of scouts for MLB franchises. This dream - of "making it to the big time" - lives on.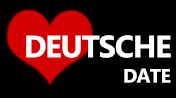 DeutscheDate is a new
German dating site
for professionals in Germany. No monthly fees, no minimum subscription period, no contracts, no tie-ins. Just a clean, simple, easy-to-use dating site for serious relationships.