Winter storm warnings in the USA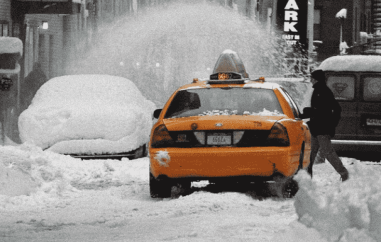 A winter storm that "only happens once in a generation" is threatening to throw off the Christmas plans of millions of people in the United States: Airlines advised all travelers to prepare for delays and cancellations as an arctic cold front moved east from the Midwest. It is expected to reach the East Coast on Friday. It is also likely to affect countless motorists on their way to Christmas celebrations with their families.
According to the Automobile Association of America (AAA), 113 million U.S. citizens - roughly one-third of the population - actually plan to take a trip of 50 miles or more between Dec. 23 and Jan. 02. According to flight service Flight-Aware, nearly 2,000 flights were initially canceled for Thursday and Friday.
The U.S. Weather Service (NWS) warned Thursday of "record cold and life-threatening wind gusts" that will spread from the Rocky Mountains to the eastern half of the United States. Temperatures are expected to drop to as low as minus 50 degrees Celsius in some areas, according to the report. According to NWS experts, damage to infrastructure and massive disruptions to air and road traffic are expected.
The states of Georgia, North Carolina and Kentucky had declared states of emergency on Wednesday. "We're expecting weather like we haven't seen in a decade or more," Georgia Governor Brian Kemp said. Temperatures of minus twelve degrees Celsius were forecast for the state on the U.S. South Atlantic coast.
Those with travel plans should leave as early as Thursday, President Joe Biden said. The storm is "dangerous and threatening," he declared in Washington. "This is not a snow day like you knew as a child, this is serious." Meteorologists predicted blizzard-like conditions on the Great Lakes, black ice on the East Coast and bitter cold as far down as the border with Mexico in the coming days. According to the National Weather Service, cold records could be set in some cities such as Philadelphia and Sioux City.
According to the private weather forecasting service Accu-Weather, the storm could quickly intensify into a "bomb cyclone" due to the so-called bomb arch. During bombing, the air pressure falls and a cold air mass meets a warm one.
The NWS in Buffalo (New York State) warned of a "once-in-a-generation storm," with wind gusts of more than 105 kilometers per hour and temperatures well below freezing. Isolated or possibly widespread power outages were to be expected, it said. In Minneapolis, Minnesota, the NWS spoke of a "life-threatening" phenomenon that should be taken seriously.
Meanwhile, in Washington, the U.S. Congress was scrambling to pass the $1.7 trillion (1.6 trillion euro) draft of the new annual budget before the massive winter storm complicates travel plans.


Image by Emilien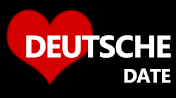 DeutscheDate is a new
German dating site
for professionals in Germany. No monthly fees, no minimum subscription period, no contracts, no tie-ins. Just a clean, simple, easy-to-use dating site for serious relationships.