Vietnam Visa Irregularities
China's tourism sector has witnessed a rapid growth during the last few years.
As per the 2018 China Tourism Statistics, there were 149.72 million outbound trips from China. These figures show a 14.7% increased rate of growth as compared to the numbers from the year 2017. (1)
Out of the top 10 Outbound Travel Destinations visited by the Chinese tourists in 2018, Vietnam occupied the third position. (1)
The author also went to Vietnam last year for a sightseeing and leisure trip.
I travelled with my wife, baby daughter, in-laws, wife's cousin sister and her 10 year old boy. The parents of my father-in-law (my wife's grandparents) also undertook the journey with us.
In total, we were nine family members traveling together. I am the only non-Chinese national in the family.
What I witnessed at the International airport of Nha Trang, Vietnam left me shell-shocked.
A Vietnamese immigration official made an announcement in Mandarin language addressing all the Chinese tourists.
The translation of his message; "hand-in your passports plus the visa-on-arrival (it was in the form of a loose 1 page document) plus a 10 RMB Chinese currency bank note to the immigration personnel"
(1 Chinese RMB= 3453.20 Vietnamese Dong)
Almost every Chinese traveler with us in the flight had a Vietnamese 'visa-on-arrival'. There are agents in China, who arrange the Vietnamese 'visas on arrival' by charging a fee from their Chinese clients.
This 10 Chinese RMB currency note was just a bribe being demanded openly by the Vietnamese immigration.
No receipt was given to any Chinese traveler showing the payment of this 10 RMB to the Vietnamese immigration department.
I have travelled widely across three continents but never ever, did I witness such an open act of corruption anywhere by the immigration department.
I wanted to protest and argue with the immigration official but since, I was travelling with the family comprising of my very young child and wife's aged grand-parents. I decided not to make a scene and also paid this amount like all the other Chinese.
The Vietnamese immigration official was taken aback to see a non-Chinese also pay the bribe but my whole family had to pay so I did as well.
I told many Vietnamese about this criminal extortion. Most of them shrugged it off by saying that Vietnam is a poor nation.
Poverty does not justify the open robbery of Chinese tourists at the airport.
The Vietnamese immigration didn't ask for bribes from non-Chinese tourists with us in the same flight.
Chinese outbound tourists are being wooed by tourism boards of every country in the world since, they spend a great deal of money during their foreign trips.
Chinese travelers comprise of Vietnam's largest number of foreign arrivals during the last few years. (2)
The large numbers of Chinese arrivals in Vietnam ensure an astronomical 'under the table' income for the Vietnamese immigration officials at the airport. A tax-free booty, which they happily share with each other, without any qualms of guilt or shame.
Immigration department comes under the control of the Vietnamese government therefore; the government of Vietnam cannot be absolved of its responsibility in this regard.
The author sent this composition to a number of prominent Chinese publications but none of them published it.
This could either be due to the close relations between the Chinese and Vietnamese government, or because of the following;
The author's writings were given prominent space by the state controlled Chinese media starting from October 2016 but after only a few months, due to pressure from the Indian establishment, the Chinese completely stopped publishing his write-ups.
Chinese tourists visiting Vietnam need to stand up for their rights and should out rightly refuse to pay this extortion levy to the Vietnamese immigration.
Sources;
https://gbtimes.com/vietnam-sees-drastic-growth-of-chinese-tourists
Gaurav Tyagi, the author is an Indian born national with a Masters Degree in International Tourism & Leisure Studies from The Netherlands. He is currently based in China.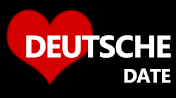 DeutscheDate is a new
German dating site
for professionals in Germany. No monthly fees, no minimum subscription period, no contracts, no tie-ins. Just a clean, simple, easy-to-use dating site for serious relationships.