Vacations: what is significantly more expensive in Italy, Spain and Croatia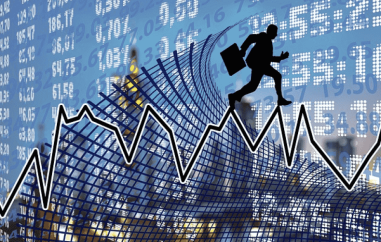 Summer vacation in 2022 will be more difficult in several respects: On the one hand, the Corona figures are currently rising again in many popular vacation destinations, and on the other, many things are currently becoming more expensive, even abroad. Holidaymakers should therefore prepare for rising prices during their vacation.
As ARD foreign reporters report on tagesschau.de, prices are also rising in the popular vacation destination Italy, for example. There, especially fuel is currently more expensive again, despite previous tax reductions by the state. A liter of gasoline in Italy is said to cost around two euros, with price fluctuations of up to 20 or 30 cents plus possible.
But not only refueling, but also many other areas that affect vacationers are affected by rising prices. According to the consumer association Codacons, for example, there has been a price increase of almost fifteen percent for hotels. Vacationers should also prepare for significantly higher prices for transportation and restaurant visits. And those who want to reserve a sun lounger on the beach will also have to dig deep into their pockets, according to tagesschau.de: on weekends, for example, around 30 euros will be charged for a day.
Particularly with price increases is to be counted also with a vacation in Spain or Portugal. The inflation with approximately eight per cent is to be felt in both countries according to it particularly in the supermarkets, in addition, when eating out. Particularly in Spain the tourism rises up-to-date extremely, which lets the prices in the country shoot up additionally to the inflation. The more touristy the area, the more extra costs can therefore be incurred in gastronomy, for example.
Prices for hotels and the like have also risen by fifteen percent, just as they have in Italy. Tourists should keep an eye on upcoming festivities or important dates in Spain or Portugal when planning their vacation. Because according to the foreign reporter Reinhard Spiegelhauer overnight accommodation becomes in July because of the bull drive in Pamplona up to five times as expensive as otherwise. Who travels, but does not want to spend so much money, has in other countries the chance on a more favorable vacation.
Fuel currently costs around 2.20 euros in both Spain and Portugal. In Spain, however, locals and tourists benefit from a discount. Thus, 20 cents per liter are deducted from the bill when refueling. In Portugal there is also a regulation, but this only brings an advantage for locals and not for tourists.
Who hoped that perhaps the popular vacation destination Croatia will be spared from the extreme price increases, is unfortunately also disappointed here. Thus a family of four at the Adriaküste must count with the lunch with converted approximately 100 euro - depending upon tourist region even more.
There is, however, one positive aspect in Croatia: the fuel prices at gas stations that are not located on the highway are 1.70 for a liter of diesel and 1.80 for a liter of gasoline because of the government. Those who want to spend their vacation abroad should also keep an eye on the current Corona regulations in the vacation countries.


Image by Gerd Altmann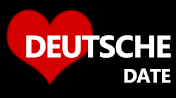 DeutscheDate is a new
German dating site
for professionals in Germany. No monthly fees, no minimum subscription period, no contracts, no tie-ins. Just a clean, simple, easy-to-use dating site for serious relationships.