Union proposes new federal agency for immigration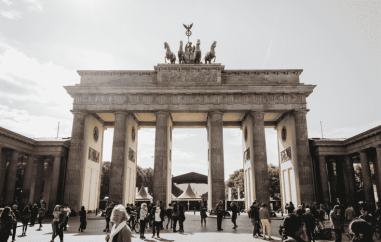 According to a proposal from the CDU and CSU, a new federal immigration agency is to be created to regulate the influx of foreign skilled workers to Germany. There is a need for "an organizational separation between asylum procedures and immigration," according to a position paper presented by the executive committee of the CDU/CSU parliamentary group in the Bundestag over the weekend.
The new office is to offer skilled workers from abroad "service from a single source": "from job placement, checking the requirements for entry, to the necessary visa, to the residence title after arrival in Germany." The Federal Office for Migration and Refugees (Bamf), which has also been responsible for labor immigration up to now, and the municipal foreigners authorities "should concentrate on the group of asylum seekers in the future," the paper suggests.
The agency should actively recruit foreign skilled workers, Union faction leader Friedrich Merz told the Frankfurter Allgemeine Zeitung. The CDU leader criticized the traffic light coalition for systematically mixing asylum and labor market policies. The federal government "obviously does not want to admit how dramatic the situation is in many communities in Germany," Merz said.
Under the title "For Humanity and Order in Asylum and Refugee Policy," the eleven-page paper from the leadership of the CDU/CSU therefore primarily summarizes proposals aimed at reducing the number of refugees arriving. "In order for Germany to live up to its humanitarian responsibility, irregular migration must be limited and noticeably reduced through effective measures," it says.
Most of these demands are directed at the European Union. The CDU and CSU want to tighten the EU's external borders. To this end, the European border protection agency Frontex would have to be expanded into a genuine border police and coast guard with sovereign powers, European asylum decision centers would have to be set up at the external borders and refugees would have to be distributed more fairly throughout Europe. The EU states have been unable to agree on such a common asylum system for years.
Until then, controls are also to be possible at the German borders and so-called transit zones are to be created there, in which "asylum seekers without prospects of staying" must stay during an accelerated procedure. The paper does not describe exactly what such zones should look like. But their goal is clear: they are to simplify deportations of rejected asylum seekers, two-thirds of which failed last year. According to figures provided by the federal government in response to a question from the CDU/CSU parliamentary group, 12,945 people were deported last year, almost 1,000 more than in 2021. However, 23,337 deportation measures could not be carried out - partly because the people to be deported were absent on the day of departure.


Photo by Marius Serban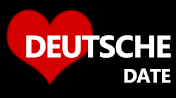 DeutscheDate is a new
German dating site
for professionals in Germany. No monthly fees, no minimum subscription period, no contracts, no tie-ins. Just a clean, simple, easy-to-use dating site for serious relationships.