U.S. state of Indiana restricts access to abortions
Indiana has passed a sweeping restriction on abortion access. Republican Governor Eric Holcomb signed the law passed by both chambers of the legislature in the Midwestern state on Friday evening (local time).
White House press secretary Karine Jean-Pierre called it a "devastating step" that was the result of the Supreme Court's "extreme decision."
Once the law takes effect Sept. 15, abortions in Indiana, which has a population of about 6.7 million, will be available only after rape, incest, a fatal fetal deformity or if the pregnant woman is in danger of death or at risk of serious health problems.
Prior to Indiana, several U.S. states had passed so-called trigger laws banning abortions in anticipation of a Supreme Court ruling, which took effect immediately after the ruling. Indiana, however, had lacked such a law; the state had previously had comparatively liberal abortion laws. Abortions were permitted up to the 22nd week.
Alexis McGill Johnson, president of Planned Parenthood, which advocates for abortion rights, called the now-passed law "cruel" and "devastating."
U.S. President Joe Biden's spokeswoman, Jean-Pierre, called on the U.S. Congress in her message to "expeditiously" bring legislation to the floor that would restore rights for women that existed before the landmark Supreme Court decision.
The Supreme Court had on June 24 overturned the landmark 1973 Roe v. Wade decision that had established a fundamental right to abortions nationwide. The decision caused a political earthquake and is considered a historic turning point. Because there is no federal law on abortions, states have since been able to ban abortions largely or completely.
Just on Tuesday, voters in the U.S. state of Kansas - which, like Indiana, is dominated by conservatives - voted in a referendum to preserve the right to abortions. Voters there rejected by a clear majority the idea of removing the right to abortions from the state constitution.


Photo by Gayatri Malhotra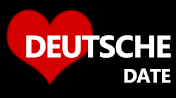 DeutscheDate is a new
German dating site
for professionals in Germany. No monthly fees, no minimum subscription period, no contracts, no tie-ins. Just a clean, simple, easy-to-use dating site for serious relationships.