Time for Ethical Elegance
How does one choose the perfect gift, which also satisfies the usually contraditory desire to shop ethically?  Not an easy queston to answer, especially if you are looking for something special which is both stylish and of high quality.  Recently, a Danish company called Nordgreen is aiming to help make that choice a little little less difficult, and may just have suceeded.  They have teamed up with top designer Jakob Wagner, to create a line of stunningly stylish timepieces for both men and women, part of the profit of which is donated to a selection of charitable causes, which you can choose yourself.  A nice touch indeed.
Not only do you purchase a very elegant, Danish-designed wristwatch, but you also contribute to causes such as providing drinking water to people in the Central African Republic, preserving rainforest land in Central America, or even helping with education in India.  Some genuinely noble causes are supported to make the purchase more than just the sum of a simple transaction.  In today's economic climate, the consumer has the power to vote for the type of world they want to see - and this is how you vote ethically to make a difference.
Having tried the ladies Infinity 32mm watch, my first impressions were carved mostly by the clean elegant design, which grabs your attention instantly. Simplicity in action, I was smitten by its deceptive minimalism.  It is very easy to wear, offering a carefully thought-out dial layout which feels luxuriously understated and a surprisingly perfect accompaniment to both casual and evening wear.  Which is no small achievement.  It comes with a variety of straps, each to suit a different mood or occasion.  The clasp is easy to use, balancing the need for comfort with confidence in its strength and durability.  I found other aspects of the watch to be perfectly balanced, such as the weight, depth and general feel.
This timepiece is meant for everyday use, although I find it could just as easily be put away for those special moments which perhaps demand more formal attire and attention to detail.  To achieve this hard-to-reach balance is one of the crowning glories of its elegant design.  I am finding myself regularly drawn to its simple lines and now consequently curious to learn more about both the company and the designer.  They have done a splendid job in producing such a world-beating, yet local work of beautiful craftmanship.  Additionally, I can't help but feel that their "Giving Back Program" is the perfect accompaniment to the purchase of this timeless work of art.  I for one, alongside those who will now benefit from this purchase, will be enjoying it for quite some time to come.
To learn more about Nordgreen, their Giving Back Program and to see their various lines of men's and women's watches, follow this link.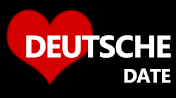 DeutscheDate is a new
German dating site
for professionals in Germany. No monthly fees, no minimum subscription period, no contracts, no tie-ins. Just a clean, simple, easy-to-use dating site for serious relationships.