The Professional's Women's Network Launches Entrepreneurship Program
Leading up to this year's International Women's Day, the Professional Women's Network (PWN Munich) is proud to announce the launch of its much-anticipated Entrepreneurship Program starting this April 6, 2016 (program details)
PWN Munich's aim is to equip women with the support, network, tools and resources they need to acquire and retain senior leadership and management positions. The PWN Entrepreneurship Program aims to empower professional women in Munich and Entrepreneurs around the world to pursue and achieve their business ideas and professional purpose while at the same time, learning how to protect one's physical, intellectual and spiritual assets.
"What distinguishes this program from others, is the crucial attention the PWN Entrepreneurship program pays to the management of the entrepreneurs holistic well being combined with the necessary business skills and trainings required to succeed in this highly competitive market" states Betina Mazzirino, Vice President of Entrepreneurs at PWN Munich.
The Entrepreneurship Program is an online program, consisting of experiential and reflective learning to enhance personal and professional capacities and abilities, and to embody the necessary skills for growth and sustainable development. Virtual sessions in combination with events in Munich have been developed to further aid and deepen the learning process. Each module is designed to engage and inspire, participants to incorporate innovation in their work and teams as a crucial stepping-stone for creating a thriving workplace and business.
"I'm proud to have on board Betina Mazarino, an amazing professional and entrepreneur. She has created a top notch program to support entrepreneurs all over the world with the skills, knowledge and tools needed to achieve real goals in a holistic and healthy manner." Says Katia Triggiani, President of PWN Munich, "This is exactly what PWN is: a club to advance together towards our professional goal, with passion, enthusiasm and personal commitment."
Starting on April 6, 2016, the PWN Entrepreneurship Program runs for seven months with seven distinct modules for learning. PWN is accepting registrations till April 2.
Over the course of these months, the program will equip professionals with the skills and insights needed to develop ideas into a viable business.
PWN MUNICH
PWN Munich is a city chapter of the Global Professional Women's Network. PWN Global has headquarters in Paris and is a vibrant and dynamic federation of more than 24 professional city networks (and constantly growing), over 3,500 members representing more than 90 nationalities. The Global Network together with all its city chapters delivers more than 600 events a year. The organization connects members to a sophisticated online networking platform, linking thousands of professional women and men to our communities, social media channels and to our on-the-ground programs and events.
PWN Munich's aim is to equip women with the support, network, tools and resources they need to acquire and retain senior leadership and management positions. It is a beneficial and nurturing environment to inspire and motivate women. The network provides applicable trainings and workshops, valuable insights from diverse women and men in executive positions, a strong Mentorship and Entrepreneurship program led by successful individuals and recognized leaders with the hope to provide women with the tools and resources that are fundamental to realize growth and deal with career obstacles.
IMPORTANT DATES
PWN Entrepreneurship Program application deadline: April 2nd, 2016
Participant should register on http://pwnmunich.net/entrepreneurship-program/
PWN Entrepreneurship Program start date: April 6th, 2016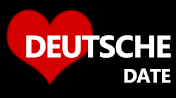 DeutscheDate is a new
German dating site
for professionals in Germany. No monthly fees, no minimum subscription period, no contracts, no tie-ins. Just a clean, simple, easy-to-use dating site for serious relationships.