The 10 best private health insurance providers in Germany
In a recent study from March 2020, the German Society for Consumer studies (DtGV) examined how good the price-performance ratio of the rates and the quality of customer service actually is with providers of private health insurance in Germany. A total of 19 of the more than 40 health insurance companies throughout Germany were included in the test.
The test criteria were subdivided into three main areas with different weightings:
Rates & Conditions: What services are included in the proposed tariffs and how much is the monthly contribution? (60% of the total value)

Transparency & convenience: Are the most important insurance and contract conditions clearly visible? How convenient is the website to use? (25% of the total value)

Customer service: Were the test customers treated in a friendly and courteous manner and given comprehensive and competent advice? (15% of the total value)
The benefits in the category Rates & Conditions and Transparency & Comfort were analysed by experts. The analysis of tariffs & conditions was based on specific minimum requirement profiles for employees, self-employed persons and civil servants. The comparison focused on outpatient, inpatient and dental services. The customer service of each provider was tested with five test calls.
The Top 10 private health insurance companies in Germany are:
1. HanseMerkur

86,7%
1,9 | Good

2. ARAG

85,8%
1,9 | Good

3. Hallesche

82,4%
2,2 | Good

4. SDK

82,2%
2,2 | Good

5. uniVersa

81,6%
2,2 | Good

81,5%
2,2 | Good

7. R+V

81,1%
2,3 | Good

80,2%
2,3 | Good

9. DKV

78,8%
2,4 | Good

10. Württembergische

77,9%
2,5 | Good
HanseMerkur best met the set criteria overall and was the test winner, followed by ARAG and Halleschen. HanseMerkur scored particularly well with the best rates. ARAG impressed with the best customer service and Hallesche impressed with the top performance in the civil servant rate and in the area of transparency and comfort.
The complete test can be viewed here: https://www.dtgv.de/tests/private-krankenversicherungen-2020/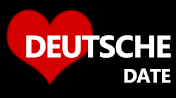 DeutscheDate is a new
German dating site
for professionals in Germany. No monthly fees, no minimum subscription period, no contracts, no tie-ins. Just a clean, simple, easy-to-use dating site for serious relationships.