Tax collapse due to corona pandemic in Germany
Taxes are collapsing because of the Corona pandemic. According to tax estimators, the federal, state and local governments will probably receive 81 billion less this year than in 2019. This is the biggest drop in tax revenue in the history of the Federal Republic.
If the tax estimators are right, the tax revenue will amount to 717 billion euros this year. That corresponds to the level of 2016, which at first might not sound too dramatic. However, public budgets have grown strongly since then. Take the example of the federal government: in 2019 it already spent almost 13 percent more than in 2016.
But that only indicates how big the problems of budget politicians are now. For they had made their plans for the current year on the assumption that tax revenues would continue to rise. In the autumn, tax estimators were still expecting the state to collect almost 99 billion euros more this year. Therefore, Federal Finance Minister Olaf Scholz speaks of "far-reaching restrictions".
The federal government has to cope with the largest decline: 44 billion. According to tax estimates, the federal states will miss 35 billion.
But the question is rather whether the estimate will hold. The uncertainty is even greater than in normal times. For how the economy, the labour market and thus tax payments will develop in the coming months is as unpredictable as the development of the corona pandemic. Scholz therefore emphasises that the new estimate is only "a snapshot".
The debate has already begun on how the state should deal with the slumps and simultaneously rising expenditure. Recently, for example, a one-off capital levy was proposed, as well as the SPD's goal of raising taxes for the rich. Chancellor Angela Merkel had stated yesterday, albeit with reservations: "As of today, no increases in levies and taxes are planned", Merkel said in the Bundestag.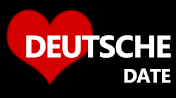 DeutscheDate is a new
German dating site
for professionals in Germany. No monthly fees, no minimum subscription period, no contracts, no tie-ins. Just a clean, simple, easy-to-use dating site for serious relationships.