SweetCafe music on the streets
While you walk along the streets of Munich, maybe you have seen street musicians playing on a corner, or in some of the squares around town. One of these street music bands in Munich is SweetCafe, a band with musicians that came to Germany from different Latin American countries. 
Thus many people remain unconcerned about them and keep on with their duties, many others, young and old and kids with their families, love to stop and listen to their contagious rythms, and leave them some euros, or buy one of their CD, or a t-shirt with the name of the band.
Lalo Abbadie from Mexico, is the leader. He plays counterbass and sings the chorus. Cristian Kata, from Chile, is the main voice, and also plays trumpet and guitar. Jhony Tambo from Colombia plays percussion, Tatan Gonzáles, from Chile, also sings, and plays percussion and trumpet, Oscar Frutos, from Paraguay plays guitar and trombone, while Alexis Kunkar from Bolivia plays guitar and sing chorus.
SweetCafe plays such different styles of music as reggae, balcanic, and Latin American rythms as cumbia, salsa, or porro. They play not only in the streets of Munich, like Marienplatz, or Odeonsplatz, but also travel to Freiburg or Basel to play there.
They were invited to play at the Ludwisburg Festival, where they won a prize and will be there for the next year edition. 
They have played at the StreetLife Festival held on May 31-June 1, on Ludwig and Leopold Strasse, where Latin American Kitchen traditional meals could be tasted. Also at a Benefit Festival for Chile held at Trudering.
They are so glad that they can make a living playing in the streets, and are so thankfull for the answer of people passing by to their music. People are use to stop and listen and specially childs love to move along with their rythms.
They have the opportunity to play along with the band Palo Santo, also from Latin America, and they wish to play for more people if they have the chance to do it.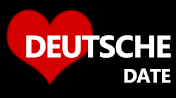 DeutscheDate is a new
German dating site
for professionals in Germany. No monthly fees, no minimum subscription period, no contracts, no tie-ins. Just a clean, simple, easy-to-use dating site for serious relationships.