State Parliament Elections in Hesse
Shortly after Bavaria, the German State of Hesse has elected a new State Parliament on Sunday. CDU and SPD have again suffered heavy losses while the Greens achieved a record result. The AfD moves into the Hessian State Parliament for the first time and is thus represented in all 16 German state parliaments. It is unclear whether these results could have an impact on German federal politics.
These are the preliminary official final results:
Despite major losses, the CDU is still the strongest party with 27.0 percent of the vote. The SPD plunged to 19.8 percent and is therefore at par with the Greens, which also increased to 19.8 percent. The AfD are on 4th place with 13.1 percent followed by the FDP with 7.5 percent and the Left with 6.3 percent.
Despite it being the worst Result for the CDU for more than 50 years, a continuation of the black-green coalition would just about still be possible thanks to the high gains of the Greens.
Due to numerous overhang and compensation mandates the number of MPs in the Hessian State Parliament increased from 110 to 137.
The distribution of seats will be as follows: CDU 40, SPD 29, Green 29, AFD 19, FDP 11, Left 9.
The turnout was 67.3 percent compared to 73.2 percent in 2013, with around 4.38 million citizens were eligible to vote.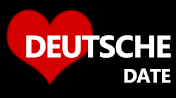 DeutscheDate is a new
German dating site
for professionals in Germany. No monthly fees, no minimum subscription period, no contracts, no tie-ins. Just a clean, simple, easy-to-use dating site for serious relationships.