Significant increase in the number of part-time workers
The number of people working short hours in Germany has risen sharply amid the new Corona wave. It increased to 879,000 people in December from 712,000 the previous month, the Munich-based Ifo Institute estimated Wednesday, based on its company surveys and figures from the Federal Labor Agency. That's now 2.6 percent of the workforce, up from 2.1 percent in November.
"The growing Corona figures particularly magnified short-time work in the hospitality and retail sectors," Ifo researcher Sebastian Link said. Both sectors are particularly affected by Corona constraints. With the exception of stores for daily needs such as supermarkets and drugstores, for example, only vaccinated or convalescents (2G) are allowed to enter the stores.
According to the report, the hospitality industry saw an increase from 75,000 to 126,000. In retail, the number of workers on short time rose from 23,000 to 53,000, and was particularly high in the auto sector, up 17.6 percent or 166,000 workers. In industry as a whole, the number grew from 381,000 to 390,000 employees (5.6 percent).
"This is a result of increasing supply bottlenecks," Link said. While the industry is sitting on a record-high order mountain, it can barely work through it due to a shortage of key parts such as semiconductors.
Before the Corona crisis erupted in Germany, the number of people working short hours was 134,000 in February 2020, then jumped up to 2.6 million in March and finally reached a record six million in April 2020. "This had never happened before, not even in the financial crisis of 2008," the Munich-based economists said.
Many experts expect the economy to shrink in the current first quarter because of the current proliferation of the omicron variety. This could once again increase the number of people working short time.


Photo by Ernie Journeys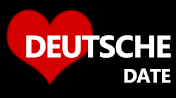 DeutscheDate is a new
German dating site
for professionals in Germany. No monthly fees, no minimum subscription period, no contracts, no tie-ins. Just a clean, simple, easy-to-use dating site for serious relationships.