Oktoberfest Season Is Here
Munich's 183rd Ooktoberfest is fast approaching and many festival goers will be turning their attention to how best to prepare for the world famous Oktoberfest celebrations. In addition to the normal fest this year, the Bayerisches Zentral-Landwirtschaftsfest (Bavarian Central Agricultural Festival) is also grabbing a spot near the rear of the meadow, so be on the look out for that as well.

Lasting for 17 days, starting on the 17th September to the 3rd October. and attracting around six million visitors annually, the Oktoberfest is the biggest folk festival in the world and no bucket list is complete without it. This year, the festival will kick into life once the clock strikes 12 noon on Saturday 17th September and Dieter Reiter, the mayor of Munich, taps the first beer barrel (with the customary exclamation "O'zapft is!", meaning "It (the barrel) is tapped!", signifying the start of "Wiesn" as the Münchners call it, with celebrations in full flow until it's close on the 3rd October.

If you are one of the lucky six million to visit this event and wish to make the most of your time at the Munich fest, then the ever popular Karneval Universe are on hand to help you along the way.

Whether you are after a fun and more affordable version of the customary lederhosen and dirndl or want to get your hands on an outfit that is a little more alternative, Karneval Universe can be of assistance. From costumes to hats, gimmicks and accessories, you will find whatever you are looking for - all in both English and German.

Even if you cannot make it to a beer tent or one of the many other party events in the city, Karneval Universe have all the decorations and accessories you will ever need to create your own personal Oktoberfest atmosphere at home or at a friend's, many of which are complete with the traditional blue and white colours of the Bavarian flag.

So, if you're in Munich for Oktoberfest, make sure you visit, contact or look up Karneval Universe online for all the great products they supply to really help you celebrate this fantastic and thoroughly unique experience through their vast range of quality and affordable costumes and accessories.
Order early to secure your delivery, or visit the shop at Müllerstrasse 54, 80469 Munich.
Enjoy the fest, and don't forget that the beer comes in 1litre glasses and is stronger than normal beer, so drink responsibily, know your limits and enjoy the best beer festival in the world.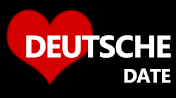 DeutscheDate is a new
German dating site
for professionals in Germany. No monthly fees, no minimum subscription period, no contracts, no tie-ins. Just a clean, simple, easy-to-use dating site for serious relationships.