Mallorca attracts tourists with corona insurance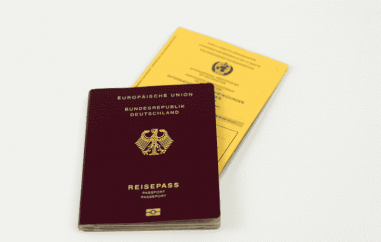 This summer, it's a matter of survival for Mallorca, Europe's most visited vacation island. In the last Corona year, the number of foreign vacationers plummeted by almost 90 percent. Many hotels and restaurants are facing extinction if the island does not now manage to attract many more tourists again. "Without vacationers, the island dies," say the Mallorcans, who owe their prosperity primarily to tourism.That's why Mallorca now wants to lure visitors with a big safety guarantee: the key point is free Corona insurance for all vacationers. This Covid policy is to cover extra costs incurred by holidaymakers in the event of infection and a quarantine stay on the island. This guarantee is to apply to vacationers in Mallorca and the smaller Balearic islands of Ibiza, Menorca and Formentera.
"The Balearic Government provides insurance for all vacationers who come to the islands this summer," says a statement from the regional Prime Minister Francina Armengol. According to the information that has become known so far, the policy covers, for example, costs that are due for a new airline ticket because the actually booked home flight cannot be taken because of an infection.
Included is the accommodation in the quarantine hotel
Also medical treatment costs on site, as far as these cannot be settled over the European health insurance card. In addition, any necessary accommodation in one of the medically equipped quarantine hotels on Mallorca or the neighboring islands is included.The fact that the Corona danger is not yet over on Mallorca is reflected in the fact that twelve foreign tourists are currently in the quarantine hotel "Palma Bay" in the island's capital Palma. Over Easter, even 30 tourists were accommodated there, including 27 Germans.
In March, with the end of the lockdown for trade and gastronomy, international tourism was back on track in Mallorca. However, comparatively timid: 62,000 international vacationers came in the first month of spring - about 44,000 of them were Germans. The hope is that there will be more every month.Admittedly, the industry does not expect 2021 to be a normal vacation year like 2019, when a total of ten million international vacationers came. But if at least 50 percent of this number of guests is reached, one is already satisfied, they say.
"We are one of the safest regions in Europe," says Tourism Minister Iago Negueruela, who has just been on a promotional tour of Germany together with Balearic Prime Minister Armengol, where he presented Mallorca's new security concept. In fact, Mallorca's corona record is impressive.According to the local authorities, the seven-day incidence was recently 23 cases per 100,000 inhabitants. This is much lower than in Germany, Austria, Luxembourg or Switzerland, for example.Nevertheless, strict rules continue to apply on the island in order to keep the situation under control and not to jeopardize the success achieved so far.
Thus, a nightly exit restriction from 11 p.m. to 6 a.m. continues to apply. Restaurants are only allowed to operate outdoor terraces, where a maximum of four people may sit at a table and smoking is not permitted. The beaches are also closed from 9 p.m. to prevent evening drinking bouts.And it remains mandatory for all foreign entrants to present a negative PCR test. This obligation is not expected to end until the European vaccination passport is in force. This will at least facilitate vacation travel for those who will then be considered "3-G persons": Vaccinated, recovered and freshly tested.


Photo by Dennis Rochel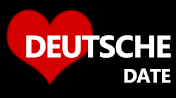 DeutscheDate is a new
German dating site
for professionals in Germany. No monthly fees, no minimum subscription period, no contracts, no tie-ins. Just a clean, simple, easy-to-use dating site for serious relationships.