Insane in da membrane - Cypress Hill in Munich (14th July)
Guess what!? Cypress Hill was in Munich and tried to rock Tollwood! B-Real, Sen Dog, drummer and percussionist Bobo + DJ played in only three German cities in the year of their 25th anniversary of great successes, platinum and multi-platinum albums. The concert was sold out and many people were still trying to get tickets when we arrived.
Expected: Clouds of weed smoke blowing over our noses, the heat, joyful people, a fun concert, all their hits, allover weed references! I want to get high - so high! Ticked off!
Surprises: None. But when the duo of DJ and percussionist presented themselves and improvised for minutes the crowd enjoyed it a lot and it got everybody moving.
Disappointments: The poor sound quality and volume that was far too low. The loudest thing that evening were the catcalls when Cypress Hill went off the stage after playing for only an hour. But they came back for some more hits for another twenty minutes which was actually the best part.
Tollwood can only have up to 95 decibels and at least by the end of the concert, Cypress Hill had definitely reached above that, which was immediately a whole lot better. They finished with Rock Superstar to celebrate themselves - my personal highlight that evening. If the whole concert had been like the end it would have been insane. A concert needs to be loud not mediocre and lukewarm! Thus the music didn´t seize me, I couldn´t feel it. When I saw Cypress Hill more than a decade ago, when they were promoting their "rock album" Skull & Bones, they had their band with them on stage and the sound was a great deal heavier. I was looking forward to that sound - but no. No hard rock, no mosh pits! And nobody went really insane - too bad!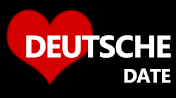 DeutscheDate is a new
German dating site
for professionals in Germany. No monthly fees, no minimum subscription period, no contracts, no tie-ins. Just a clean, simple, easy-to-use dating site for serious relationships.