Independence referendums since 1957
"Should Scotland be an independent country?" 4.3 million Scots answered this question yesterday after months of anticipation, discussion and debate. Scotland's independence referendum certainly stands out - it's rare for a vote like this to take place in a country free from war, political chaos and violence.
South Sudan is the most recent nation to gain its independence after a referendum was passed with almost 99 percent of the vote in 2011. As a chart from statistics portal  Statista revealed based on Pew Research Center information.
Finally Scotland did´t joined the club of 23 other countries that have said yes over the past seven decades.
When 32 of the 32 councils from Scotland have been counted the Yes, leads with 55.3% of the poll, while the No was voted by the 44.7 of the allowed votants, reversing earlier trend that gave the NO votants a slighty difference.
2,061,926 of the elegible scots voted No, and 1,617,989 choose Yes, a total of 3,679,915 (84,16%) people expressed their decission, in a peacefull and democratic way. More authonomy will be obtanained, but Scotland will remain inside United Kingdom.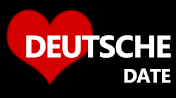 DeutscheDate is a new
German dating site
for professionals in Germany. No monthly fees, no minimum subscription period, no contracts, no tie-ins. Just a clean, simple, easy-to-use dating site for serious relationships.