Hospitals are running short of medical devices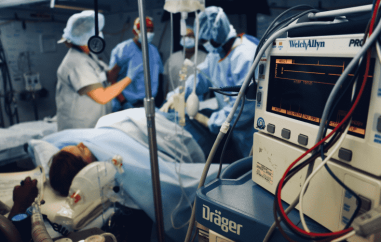 In addition to rising corona infection figures, supply bottlenecks are currently making themselves felt in hospitals. Everyday materials for operations, including sutures and cannulas, as well as special products for pediatric medicine are in short supply. The Tagesspiegel learned this from doctors at two major hospitals in Berlin. Also hospital societies outside of Berlin - so in Thuringia - expressed themselves recently similarly.
Although there are stocks, they are much smaller than in recent years. One reason for this is that the material often comes from China, but the flow of goods from there has been slow since the pandemic. Doctors also report that medical device manufacturers are annoyed by a stricter EU regulation that was passed in 2017, but because of which goods are now missing.
In some Berlin hospitals, moreover, surgical trays are in short supply, again because of staff shortages in sterilization. According to information from the Tagesspiegel, scheduled operations have been postponed in Berlin in isolated cases. After the vacation season, this threatens more often, said a senior physician, because then more patients arrive, because the city becomes "more crowded and more accident-prone".
"Even large, renowned hospitals are reporting that materials are running short," said Christian Gräff, chairman of the health committee in Berlin's House of Representatives. "In the Corona crisis, it had been debated to strengthen the domestic production of drugs and medical devices - also to minimize the dependence on China, for example. Too little has happened in this regard." In Berlin, bureaucratic hurdles have even been added, although local manufacturers should be supported. CDU politician Gräff announced that he would discuss the issue in the House of Representatives after the summer break.
The available material also costs the clinics more. They can hardly pass on rising prices, however, because contracts with health insurers can only be adjusted after months of negotiations.
In the first year of the Corona pandemic, masks in particular were scarce, which is why German companies stepped in to produce them. The former German government subsidized this to become less dependent on imports from China. According to "Der Spiegel," the association of protective mask manufacturers nevertheless expects the end of domestic production: from 2025, the situation will resemble the pre-Corona era, and many companies will sell their machines by then to pay off debts. Hardly any German mask manufacturer is likely to have recouped its investments despite the subsidies.
As widely reported, clinic managers are also fearful of the worsening staff shortage. Nurses are currently absent because they have to be quarantined after positive Corona tests. The number of cases to be isolated is also increasing. In Berlin, almost 760 patients with Corona infections were in hospitals over the weekend - around 200 more than ten days ago.


Photo by Richard Catabay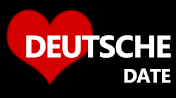 DeutscheDate is a new
German dating site
for professionals in Germany. No monthly fees, no minimum subscription period, no contracts, no tie-ins. Just a clean, simple, easy-to-use dating site for serious relationships.