Heil wants one year of paid training time for employees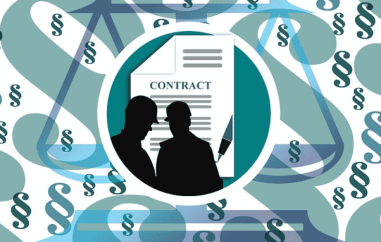 Employees in Germany will be able to take paid educational leave during their careers in the future, according to German Labor Minister Hubertus Heil (SPD). "We will make educational time in Germany possible, following the Austrian model," Heil told the German Press Agency. The minister wants to introduce the educational time and other measures with a continuing education law.
The law should be passed by the federal cabinet in the coming weeks and open up additional opportunities for employees in view of the shortage of skilled workers in Germany, Heil said. In Austria, employees can take a career break for a maximum of one year for training or continuing education - or part-time educational leave for up to two years. Those who take "educational leave" in this way can receive a continuing education allowance. In Germany, too, employees should in future be able to take a year's professional training if they and the employer agree to do so.
"This can also be organized as part-time education in two years," Heil continued. "Funds from the Federal Employment Agency are used to ensure maintenance in this case, at the level of unemployment benefits, i.e. 60 percent for single people, 67 percent with a child." He added that one kills two birds with one stone and supports employees to develop themselves further, even to move up. "And you secure the skilled labor base, because new qualifications will be in demand in many industries."
According to Heil, the Continuing Education Act will include a "training guarantee." Every young person should have the chance of an apprenticeship, he said. "For this purpose, we promote, for example, the mobility and career orientation of young people." Because there are big differences regionally, he said. "In regions with full employment, companies sometimes can't find trainees. In structurally weak regions, young people looking for a training position are writing their fingers to the bone." Mobility support for internships is intended to help. Travel costs would be supported if someone has to commute to another region.
"Currently, about 45,000 students leave school without a diploma year after year," Heil said. "And we have 1.3 million people between 20 and 30 without initial vocational training." Today, he said, these people are often seen in job centers. "We will change that," Heil announced. "With the new citizen's allowance, we will make it possible to catch up on school and vocational qualifications."
According to Heil, the financial volume of the Continuing Education Act is to amount to about 771 million euros annually at the Federal Employment Agency, increasing until 2026. 190 million euros are to be added from the federal budget. This will be offset by contribution and tax revenues from the creation of jobs.


Image by Gerd Altmann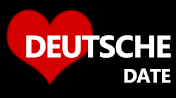 DeutscheDate is a new
German dating site
for professionals in Germany. No monthly fees, no minimum subscription period, no contracts, no tie-ins. Just a clean, simple, easy-to-use dating site for serious relationships.