Grand Opera in Munich: Les Contes d`Hoffmann
Munich. The grand opera Les Contes d`Hoffmann from Jacques Offenbach celebrates a huge success in the Bayerische Staatsoper in Munich. Hoffmann states: "Only the poet understands the Poet; only a romantic soul can experience romance".
The opera begins straight away with the story. Hoffman, the poet, is not able to write a single word since he has fallen in love with Stella. Stella wants to make an assignation with him, but he shys away and hides from her. Due to his doubts about himself he resorts to consuming alcohol and begins to drink heavily. He sits together with his companions and promises that he will tell them the catastrophic stories of the previous loves of his life.
Dark stories
Hoffmann falls in love with Olympia, a deceptively life-like doll. He has bought a pair of spectacles through which he sees the doll as a real person. Hoffmann, however, finds the singing of the doll just as simple and charming as her shyness. The doll however, is destined to be destroyed. Only now does Hoffmann realize that he has fallen in love with an inanimate object, a piece of machinary..
The singer Antonia is in love with Hoffmann and so is he in love with her. But Antonia`s father keeps her completely hidden from the outside world. He has discovered in her the same symptoms of a mysterious illness her mother had died of. At the end of 3rd Antonia dies.
Guiletta, a prostitute, has become a slave to the wealth of Dapertutto, who demands that she should obtain for him the reflections and souls of young men. At first Hoffmann is not interested in Guiletta. After a while he is completely besotted by her so it is very easy for her to steal his reflection. Fortunately for Hoffmann, she mistakenly drinks a glass of poison and subsequently dies.
Hoffmann`s companions are both enthralled and horrified as he explains this love calamities in his life. All three types of women are personified in one woman - Stella. When Hoffmann collapses because he has drunk too much, Stella turns away from him in disgust. So he begins to commit his story to paper. All the other characters surround Hoffmann as if they were explaining to him what he has learned through his experiences: "Laugh at your pain! The Muse will ease your woes. For love makes man great, but sorrow makes him greater still".
Les Contes d`Hoffmann is the last opera written by Jacques Offenbach before he died. The première took place at the Opéra Comique in Paris in 1881. In Munich it was played for the first time in 1889.
In it, Hoffmann appears to be a sort of projection of the ardent desire of a whole society.
The recent performance in Munich was very uplifting and inspiring. All singers won the favor of the audience, who showed their appreciation with long periods of clapping.
Photo credit: Wilfried Hösl.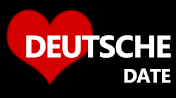 DeutscheDate is a new
German dating site
for professionals in Germany. No monthly fees, no minimum subscription period, no contracts, no tie-ins. Just a clean, simple, easy-to-use dating site for serious relationships.