Covid wave in China: Virus without a visa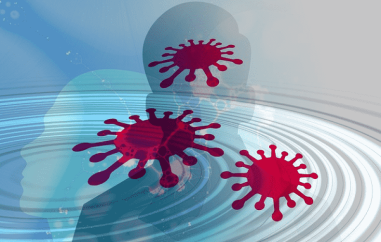 There is great joy in the neighboring countries about the Chinese being allowed to travel again. But there is also fear of them. On the one hand, they have been missing as business associates and tourists from Thailand to Singapore and Indonesia. On the other hand, no one knows which Covid 19 variant they bring in their luggage.
Chinese authorities reported Saturday that a total of 59,938 Covid-19-related deaths occurred across the country between Dec. 8, after the country reversed its pandemic policy, and last Thursday. Tedros Adhanom Ghebreyesus, head of the World Health Organization (WHO), reiterated the importance of increased cooperation and transparency in talks with Dr. Ma Xiaowei, director of China's National Health Commission, according to the agency in a statement over the weekend. But the lack of data makes it difficult for WHO to provide advice to affected countries, it said.
"The agency said it did not yet have enough information to fully assess the dangers of the surge and any variants," The Straits Times reported from Singapore. There is concern in the city-state, which has particularly close ties with Beijing. Yet the big rush is still to come: Chinese New Year will be celebrated on January 22, next Sunday
Before the pandemic, the date marked the peak travel season in China as well as neighboring countries and was considered the largest migration movement in the world. In Bangkok's Chinatown, the kites are already being set up, because kites always go, even if 2023 is the Year of the Rabbit. Traditionally, Yaowarat Road will be full of dancers and light shows that day, with people jostling from temples to food stalls to bars. A Superspreader Event.
In Thailand, therefore, the Ministry of Health issued new entry requirements with mandatory testing a week ago to simultaneously welcome the Chinese and reassure its own population. Three days later, the new regulations were rescinded because airlines in other parts of the world would no longer take passengers who had not been vaccinated at least twice. Thai Health Minister Anutin Charnvirakul felt compelled to issue a statement: "International travelers arriving in Thailand are not required to show proof of vaccination." PCR or self-testing is also not required, he said. Flip-flop policy is what they have come to call this way of governing Thailand.
People in Bangkok continue to wear masks; the economic shock of the past pandemic years is too deep. Especially since the Chinese are naturally not the first to travel to cold European regions. They fly to Vietnam, Thailand or the Philippines, where they can cultivate business contacts and relax on the beach.
What is also currently being observed in Singapore: a significant increase in visitors from China who are being vaccinated against Covid-19 with mRNA vaccines because their own vaccines are not trusted. Raffles Medical, which operates 34 clinics in Singapore, reported that it has seen a steady influx of visitors from China since the launch of Moderna's latest vaccine, with an increase of up to 10 percent toward the end of last year.
Meanwhile, how many people have actually contracted Covid-19 in China is not just a concern for the WHO. Citing British health data company Airfinity, Reuters news agency reported that Covid infections in China reached their first peak last weekend at 3.7 million cases per day, and currently 9000 people are likely dying from Covid-19 every day. This is in stark contrast to the number of cases being reported.
In a further irritation, Beijing continues to require visitors to be tested before entering the country, but conversely calls such restrictions "discriminatory" and "unscientific." Tensions with South Korea and Japan escalated in early January, as both countries restricted air travel, tested travelers from China on arrival, and quarantined positive ones. China responded by suspending short-term visas for South Koreans and Japanese. Thailand and Singapore now want to avoid that at all costs. And would rather be happy about the new, old visitors than afraid of them.


Image by Gerd Altmann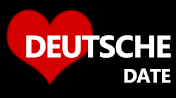 DeutscheDate is a new
German dating site
for professionals in Germany. No monthly fees, no minimum subscription period, no contracts, no tie-ins. Just a clean, simple, easy-to-use dating site for serious relationships.