Corona decline halts shortly before cold season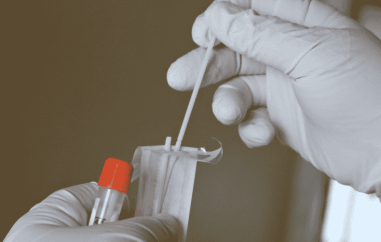 Given the time of year, the Robert Koch Institute (RKI) expects more respiratory illnesses in the near future. "An overall seasonal increase in respiratory illnesses can be expected in the coming weeks after the end of the vacation season," the institute's Covid 19 weekly report said Thursday evening.
Accordingly, elderly people in particular could be severely affected. The RKI called for mutual consideration: In the case of new symptoms such as colds, sore throats or coughs, people should not go to work, and sick children should not go to school or kindergarten. In the event of illness, it is more important to avoid contact and, if necessary, to contact the family doctor.
Also with regard to Corona specifically, the RKI advises, "Against the background of high incidences due to the high prevalence of omicron subline BA.5, infection avoidance recommendations should continue to be followed at all costs." The rather long-lasting decline in these infections in Germany has stopped.
On Friday morning, the RKI reported the nationwide seven-day incidence at 249.9. The previous day, the figure for new Corona infections per 100,000 inhabitants per week had been 244.4, and 229.5 the previous week. Experts have been assuming a high number of unrecorded cases for some time. Health offices in Germany last reported 38,749 new infections and 117 deaths within one day to the RKI.
The numbers show what the RKI writes in its weekly report: The nationwide seven-day incidence remained relatively stable from last week to the week before, "having previously declined for seven weeks." Severe covid-19 illness also did not continue its downward trend, according to the data. There was talk of a plateau in the number of ICU patients affected by it.
There is little movement in the evaluations of variants of Sars-CoV-2: the omicron subline BA.5 continues to be responsible for the very largest proportion of cases in a sample (95 percent). BA.4 comes in at about three percent. An mRNA vaccine from Biontech/Pfizer adapted to these two pathogens was approved by the European Commission at the beginning of the week. BA.4 and BA.5 have identical spike proteins.


Photo by Mufid Majnun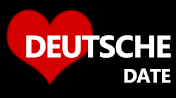 DeutscheDate is a new
German dating site
for professionals in Germany. No monthly fees, no minimum subscription period, no contracts, no tie-ins. Just a clean, simple, easy-to-use dating site for serious relationships.