Just before the Bonobo concert I was asked the question "how is it going to be... his music is so chilled". I considered this a valid question, looking around to find myself in the dark and crowded hall of the Musik Arena at Tollwood Sommerfest, with a stifled air and atmosphere, far from any lounge coziness. This doubt however, lasted only until Simon Green, aka Bonobo, appeared and took over the center stage, melting the perfect sound of the opening track "Cirrus" with electro blue light.
The facts about Bonobo are simple - a British DJ, producer and musician who has been around since 1999, and so far has produced five successful studio albums, with the latest one being The North Borders, released in 2013. The facts may be average, but the same cannot be said of his music! With a mix of acid jazz, trip hop, electronica and down tempo, Mr. Green took the lead to switch between keyboards and base, while his music entourage was filling the stage slowly, adding significant varieties of saxophone, flute, trumpet, oboe, drums and the gorgeous vocals of the new singer Szjerdene. No electronic gig could be complete without the proper visuals, which was a screen wall of white lines, following the synth beat. In almost two hours, Bonobo took us on a journey through his records - Animal Magic (2000), Dial M for Monkey (2003), Days to Come (2006), Black Sands (2010) and The North Borders (2013), performing complex sound strings of musical medley and the audience's favorite tracks "Sapphire", "Kiara", "First Fires" and "El Toro". His drummer treated us to an impressive solo set, to prove that electro pop can be replicated on stage in a proper rock and roll manner.
In wildlife terms, a Bonobo is a particular species of chimpanzee known for its hedonistic behavior. In music, Bonobo's style might be hard to relate but definitely provoking a certain state of mind and reflection. He is aligned together with Flashbulb, Fink and Mogwai in terms of music similarity, and adding every now and then to his tracks beautiful vocals like those of Erykah Badu and Andreya Triana. In this latest album "The North Borders", Bonobo is partnering with Szenjere - a Londoner suburb music gem, who is currently on tour with him and making his performance perfectly complete. She had not only a superbly prominent voice, but also a strong elegant stage presence and unique personal style. At Tollwood Sommerfest, we can't miss the special support guest "Hundreds" - a German electro pop band from Hamburg, who had the usual tough task to warm up the impatient crowd at the Musik Arena. For this, they definitely deserve to be applauded and their tracks added to a personal playlist.
Bonobo's concert in Munich resonated pretty well around the walls of the Musik Arena at Tollwood, and the fans seemed to enjoy the beats to a maximum. Spending the rainy evening of July 21st 2014 in the company of Simon Green seemed to be the right decision, especially for the fact that it was his last concert in Germany for this year.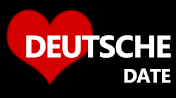 DeutscheDate is a new
German dating site
for professionals in Germany. No monthly fees, no minimum subscription period, no contracts, no tie-ins. Just a clean, simple, easy-to-use dating site for serious relationships.