An evening of toreros, bulls and Harlequins
Gisa Michelón: a dancer who is always moving on, who doesn´t stand still and every time she goes on stage she has something new to present and to surprise her audience with. Her new show Flamenco y Picasso "De Málaga à Paris" opened at Munich´s Künstlerhaus patio on 26th July 2016. The rain had stopped, the beautiful venue was sold out, a smell of Spanish chorizo-tomatoe-manchego toast in the air.

Gisa Michelón entered the patio with a folkloristic flower hat which was a giant bouquet, popping red lips, red cat suit and Russian folkloristic skirt, singing along with singer Estela Sanz Posteguillo, guitarist Guillermo Guillén and pianist/percussionist Maruan Sakas, all risen from a 60ies sentimental movie with regional background.
The evening was a true and enigmatic homage to Picasso and full of overwhelming impressions: striped shirts, Stravinsky´s twelve-tone and delightful Satie music, Gisa frozen to a picture with a mouth out of place and cubistic shoes; toreros, bulls, Picasso's Harlequin and his Russian wife Olga Khoklova - the Russian dancer was the only woman who ever left Picasso - appeared and the artists carried off the audience to Paris cabarets, the circus, three wars and satirical episodes.

The dancer´s artful, expressive, theatrical and very modern flamenco does not leave anybody indifferent. When Gisa Michelón expresses Picasso´s famous grey, black and white anti-war painting "Guernica" this is not only flamenco, dance or an activity to enjoy a summer night, it is way more: it hurts to watch, to listen and to feel. Stravinsky´s atonal sounds, the dancer dying on stage is not easy to look at. And Gisa wants more than being a beautiful dancer; she expresses her inner feelings and once again proves that her objective is to be good from within and she excels in it.

The make-up table on stage where the dancer sits during brief breaks, gorgeous like an image and a red, Spanish fan in her hand thus becomes a requisite next to a Cossack hat, a bull mask, the Harlequin ruff and a red skirt that reminds of the matador´s red cloth to tease the bull. The melodies and songs presented in the program Flamenco y Picasso "De Málaga à Paris" are all from Picasso´s life time and beautifully underline the visual art. Especially when the "Guernica" episode ends with the light-hearted "La Paloma" song it is a reminiscence of Picasso´s famous dove of peace.

In the end Gisa Michelón sits at her make-up table, a black veil hiding her face, singing her good-bye in a dark, shy voice. The evening was full of Picasso, color and feelings and will stay in mind as an unforgettable event.

Photos: Gerhard M. Vogl

You can see Flamenco y Picasso "De Málaga à Paris" on Wednesday, 3rd August, 19.30 at the Künstlerhaus patio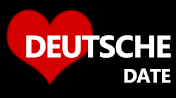 DeutscheDate is a new
German dating site
for professionals in Germany. No monthly fees, no minimum subscription period, no contracts, no tie-ins. Just a clean, simple, easy-to-use dating site for serious relationships.