A Weisswurst Breakfast (beer included)
It is not very often that one is served beer for breakfast.  And no, it has nothing to do with Oktoberfest! Weisswurst Frühstück, the traditional Bavarian breakfast, includes boiled sausages served with loads of sweet mustard, freshly baked pretzels and a refreshing Weissbier (wheat beer). In fact, the sausages without the beer, mustard and pretzels might be slightly frowned upon by the locals!

Weisswurst, translated as white sausage, is a mix of finely minced veal and fresh pork bacon and is usually seasoned with parsley, lemon, mace, onions, ginger and cardamom. This mixture is stuffed into fresh pork casings and separated into individual sausages, measuring about 12 centimeters long (4-5 inches) and 2 centimeters wide (an inch). Since it is made early in the morning, it is not consumed after midday. There is a saying that the sausages should not be allowed to hear the church bells' noon chime.

The sausages, which normally come in pairs, are served on the table in a pot of hot water. Remove the skin by cutting the sausage lengthwise and then roll the meat from the skin with a fork. A good quality fresh sausage should peel easily without removing the meat. Do not try to eat the skin unless you want to give yourself away as a complete tourist! Another way of eating Weisswurst is the traditional informal way, zuzeln.  Each end of the sausage is cut or bitten open, then the meat is sucked out from the skin.  But we can leave this technique to the real Bavarians!

Two good places where the locals go for Weisswurst are Bratwurstherzl at Dreifaltigkeitsplatz 1 (at Viktualienmarkt) and Weisses Bräuhaus at Tal 7. But almost every Bavarian restaurant serves a good Weisswurst breakfast, normally between 9 and 11 a.m.
For those who appreciate a bit of history:
Sepp Moser was a young butcher who worked in a restaurant, Zum Ewigen Licht, next to his butchery. In 1857, on the Sunday before lent, Moser had been making sausages for the guests. The food ran out and he was asked to make more. He had used up all of the thicker sausage casings, so he was forced to use the thinner casings and filled them up. However, instead of grilling the sausages, he boiled them for 10 minutes, as he was afraid the thinner casings would not hold. The guests' skeptical opinions quickly changed to praise as they enjoyed Munich´s first ever Weisswurst!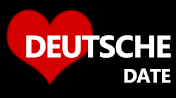 DeutscheDate is a new
German dating site
for professionals in Germany. No monthly fees, no minimum subscription period, no contracts, no tie-ins. Just a clean, simple, easy-to-use dating site for serious relationships.