Tech News: Vein-based biometric technology, and Pop-up buttons on your iPhone
Here are two recent technological advancements that caught my attention.

First, Fujitsu has developed the world's smallest and slimmest biometric sensor capable of detecting your palm vein pattern which, it turns out, is as unique as you. The new sensor may soon become part of tablet and other portable devices.

You can learn more about it here

And, for a cool video check out this website.


Then, Tactus Technology, a Fremont, California, USA company, has created "Tactus", a deformable layer that sits on top of a touchscreen. And what does it do? This layer is capable of creating actual buttons on, lets say, your iPhone, or any other device with a touchscreen. "The deformations can create buttons, such as the keys of a QWERTY keyboard, buttons for the numbers on a phone, or just about any shape to make your touchscreen tactile whenever you want it to be"

Please go here for some videos about how this works.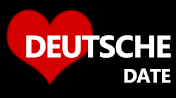 DeutscheDate is a new
German dating site
for professionals in Germany. No monthly fees, no minimum subscription period, no contracts, no tie-ins. Just a clean, simple, easy-to-use dating site for serious relationships.