Slaughterhouses threatened with new Corona freeze
Slaughterhouses in North Rhine-Westphalia are at a standstill due to a lack of personnel. According to the German Meat Industry Association, production at some plants has already been cut to 50 percent. "With the current explosive increase in the incidence of corona in the population, it is to be expected that the positive results of the mandatory tests in meat plants in North Rhine-Westphalia will also increase sharply in parallel," says Heike Harstick, the chief executive of the meat industry association.
In a letter from the food industry to North Rhine-Westphalia's Minister President Hendrik Wüst (CDU), the situation sounds even more dramatic. "Plant closures are expected as early as the beginning of next week," says the letter, which was obtained by the F.A.Z. That, in turn, alarms farmers who can't find buyers for their pigs and is likely to be felt in the food retail sector, too, when major slaughter companies such as Tönnies or Westfleisch deliver fewer goods.
Germany's largest slaughterer, Tönnies, does not comment on the letter to the state government, and Westfleisch only says on request that production is currently continuing "uninterrupted." However, word from the farmers' association is that there are already some large operations that have switched from two-shift to single-shift operations. "We're worried that we'll run into the next pig jam," says Hubertus Beringmeier, who heads the East Westphalia-Lippe district association. The pigs continue to grow, and the fatteners are worried that they won't be taken off their hands.
"The last three weeks, we've been highly sensitized about Omicron," Beringmeier says. Farmers are tense anyway: Because of the export ban to China due to African swine fever, there is an oversupply in European markets, which has been reflected in the pig price for months. The current price of 1.20 euros per kilogram of carcass weight is "simply ruinous," complains farmer representative Beringmeier.
The Omicron variant, with new highs in infections virtually every day, is now exacerbating the situation. According to the meat association, however, the impending standstill is due to a special feature of North Rhine-Westphalia. Only in the most populous federal state a special regulation in paragraph 11 of the test and quarantine regulation applies since beginning of January. According to this, all employees in meat production in companies with more than 100 employees must be tested once a week, regardless of whether they have full vaccination protection or have recovered. "There is no comprehensible justification for this special regulation for a single industry," says Harstick, head of the association. The association sees this as a contradiction to recent decisions by the Bundestag and Bundesrat, according to which immunized persons do not normally have to go into quarantine even if they have close contact with a confirmed Omicron-infected person.
"Working quarantine" as a solution?
The meat industry is therefore calling for a type of work quarantine in which contact persons of people who test positive for the coronavirus are nevertheless allowed to move between their homes and workplaces. "If no change in the legal situation in NRW is created here, there is a threat of supply bottlenecks and animal welfare problems on farms that extend beyond the state borders," says Harstick.
The NRW Ministry of Health, on the other hand, plans to extend the special regulation "until further notice" even after January 23. Until then, the regulation adopted last week will apply for the time being. "The motto "What I don't know..." cannot be a principle of pandemic control," a spokesman for the health ministry said when asked. "The reaction to rising infection figures in slaughterhouses must not be to look the other way so as to be able to dispense with further measures." In addition, the vaccination status of employees would have to be "urgently improved again" in many places.
However, a combination of a but again improved hygiene concept with a form of work quarantine could be a solution to prevent plant closures, it is said from Ministry. According to the report, this has already been discussed with representatives of the meat industry this week. "Such a work quarantine must then include - depending on the circumstances of the individual case - daily testing, separate transports and accommodations, as well as additional personal protective measures such as a FFP-2 mask requirement," the spokesman says. Waiving testing, on the other hand, is out of the question, he added.
After the mass cases of corona in slaughterhouses at the beginning of the pandemic, meat companies are of course under particular scrutiny, but the increased infection figures are also becoming increasingly apparent in other areas. Although manufacturing companies surveyed by the F.A.Z. have not yet reported any serious restrictions, sickness levels are rising everywhere.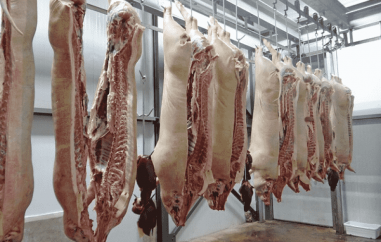 The German transport industry is already sounding the alarm. The situation is very tense because we are missing more and more drivers, said the spokesman for the board of the Federal Association of Road Haulage, Logistics and Waste Management (BGL), Dirk Engelhardt, to the Reuters news agency on Thursday. "The sickness rate is significantly increased because of Corona." He said it is about five to ten percentage points higher in the current January than usual at this time of year in pre-crisis times." Supply chains are still stable and empty shelves are not yet a threat, Engelhardt said. "But if infection rates continue to go through the roof like this, they are at risk."
When asked, Edeka Rhein-Ruhr does not comment at all on impending bottlenecks, especially for meat, and its competitor Aldi Nord does not comment directly. "The availability of goods in our stores is ensured - not least because we monitor demand trends very closely, have increased stock levels of important items and are in close exchange with our suppliers and logistics partners," the discounter says. In this way, the grocer is also able to respond quickly to "changing demands."
In the company itself, there is a slight increase, but overall hardly increased staff shortages compared to prior-year periods, it said. "Should the situation worsen, we can thus react flexibly and ensure operations even with fewer staff, for example by suspending less important activities at short notice." That still applies to the retail sector as a whole, as the German Retail Association (HDE) confirmed on Thursday. "At the moment, the supply chains in Germany are functioning, even if there are occasional snags," said the HDE's chief executive Stefan Genth. However, the retail sector has been preparing for weeks for a tense situation with staff shortages, for example with substitute arrangements or rotation models.


Image by BlackRiv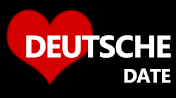 DeutscheDate is a new
German dating site
for professionals in Germany. No monthly fees, no minimum subscription period, no contracts, no tie-ins. Just a clean, simple, easy-to-use dating site for serious relationships.