Sale of forged vaccination certificates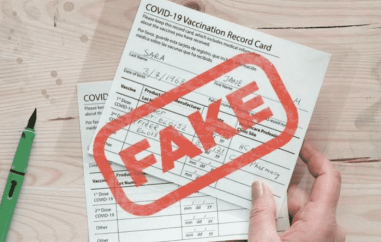 On Friday afternoon, there was a police raid on a pharmacy in Schwabing. The accusation: sale of forged vaccination certificates. An initially unknown person is said to have offered unauthorized QR codes for the digital Corona vaccination card under a pseudonym on the darknet since mid-August 2021, without a vaccination having actually taken place or been proven. This was communicated to munich newspaper AZ by the senior public prosecutor's office in Nuremberg upon request.
Most recently, the fake vaccination certificates are said to have been offered for 350 euros. For this fraud scheme, the IT infrastructure of the Munich pharmacy is said to have been used through unauthorized online access.In October 2021 alone, more than 500 fake vaccination certificates are said to have been issued in this way. A false digital vaccination certificate created in this way has also already been detected in other EU countries.
Based on a ruling by the Nuremberg District Court, the pharmacy was investigated by a prosecutor from the Bavarian Central Office for Combating Fraud and Corruption in the Healthcare Sector (ZKG), as well as two officers from the Federal Criminal Police Office (BKA) and five from the Bavarian State Criminal Police Office (LKA).
Among other things, electronic documents were seized during the search. After an initial review of these documents, suspicion arose that an employee of the Munich pharmacy, along with three other people, may have issued the false digital Corona vaccination cards. The pharmacist himself is not listed as a suspect.
Based on this suspicion, private residences were subsequently also searched. Cryptocurrencies and cash amounting to almost 100,000 euros were seized in the process.An application for an arrest warrant was filed against two of the suspects, including the pharmacy employee. These were brought in the course of Saturday to the investigating judge with the district court Munich for the examination of the arrest question. The judge issued warrants for the arrest of both persons on the grounds of risk of absconding and of collusion.
The cybercrime department of the BKA became aware of the illegal sale of the fake vaccination certificates through research on the darknet. The pending case was handed over from there to the Bavarian LKA.According to the ZKG, it was not possible to determine the names of the buyers of the fake vaccination certificates. Currently, it is not yet known whether the fake vaccination certificates can be deleted or invalidated.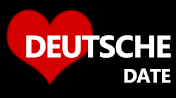 DeutscheDate is a new
German dating site
for professionals in Germany. No monthly fees, no minimum subscription period, no contracts, no tie-ins. Just a clean, simple, easy-to-use dating site for serious relationships.