Pay your bills wherever you are, online or offline
Payleven (https://payleven.de/) wants to change the way you pay for pretty much everything that you need. In our mobile world of convenience and speed, cash can be a hassle, for both customer and vendor. Payleven solves this problem with a card reader that attaches to a tablet or phone, allowing the customer to swipe and purchase. Now boutiques, flea market vendors, and small businesses can accept credit cards without the overbearing surcharges. The only fee is 2.95% of each purchase and 7 pence for each transaction. According to Alexander Zumdieck, cofounder of the company, "Everyone [at Payleven] is committed towards one goal: to make paying easier for the customer and to help our partners to drive and grow their business."

Zumdieck's use of the word 'partners' referring to the merchants who register for Payleven is also very telling. He recognizes that the company is not a mere service provider, but is investing in the common German businessman. Businesses have picked up on this as well. In the few months since Payleven launched, the response has been "overwhelmingly positive," with merchants sending in their testimonials and even creating promotional videos about how Payleven helped their businesses thrive.

Their user-focused approach can be seen on the Payleven website. Under the slogans 'The smart way to get paid' and 'Cash is old fashioned, take cards with your tablet,' there is a tutorial for using the technology, along with device compatibility, and user benefits. Merchants enter the site, download the free App, and register, receiving a free card reader that works with iOS or Android. The customer can sign their name on the device, and the merchant can email a receipt, issue refunds, and keep track of payments, all with encrypted security.

Even though mobile payments are revolutionary, Payleven didn't invent the idea. That credit belongs to Jack Dorsey, who founded the mobile payment company Square in 2009. Square has done impressively well in the past three years, with over $6 billion in sales. However, it has not yet extended outside of the US. This is where Payleven comes in, using the existing model of novel technology, which in the startup world is called 'cloning,' and cornering untapped markets.

However, the startup world is not for the faint of heart and Payleven does have its fair share of competitors. Companies like Sweden's iZettle, and UK's Streetpay and SumUp are fiercely battling to determine who will dominate the German cashless payment market. Payleven isn't worried though. "I am confident that we will prevail and become No. 1 in our markets as we relentlessly focus on offering the best customer experience," Zumdieck said. "We want every small merchant to be able to easily pay smart and mobile. A key to achieving this aim is our diverse and motivated team." The technology incubator Rocket Internet also prepared them for the long haul, giving Payleven an edge over the competition. Run by the famous Samwer brothers, Rocket Internet is known for its high success rate and intense marketing. The Payleven team learned from the diverse startups and experience there. Furthermore, Rocket Internet has an extensive infrastructure of businesses worldwide, which Payleven has been able to tap into. A few months ago they raised tens of millions of euros at the incubator from the venture capital firms New Enterprise Associates, Holtzbrink Ventures, and ru.net.

Another part of Payleven's strategy is that they're already thinking big. The company is not only focused on succeeding in Germany, but in countries all over the world. They are already active in the UK, Netherlands, Poland, Italy, and Brazil, and the Payleven website caters to each of these demographics. They are also trying to break into the Asian mobile payment market, and have secured a headquarters location in Singapore. The benefit of such a wide approach is that, even though the overall marketing strategy is the same, they can tailor their product to each local industry. For example, Payleven in Europe will be adding their 'Chip & PIN' technology that scans a built-in chip on the card, a common feature in European credit cards. Payleven is also working to allow customers to swipe in both directions, to be more accessible to customers in Asia who swipe from left to right. They hope that they can continue to spread to more countries in the near future, and help people pay smarter.

With technology constantly accelerating, there's always a fear of obsolescence. However, Zumdieck doesn't see credit cards going away anytime soon. "The debit and credit card have earned the trust of customers for decades and there remains a huge infrastructure for card payment."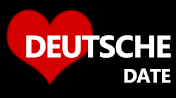 DeutscheDate is a new
German dating site
for professionals in Germany. No monthly fees, no minimum subscription period, no contracts, no tie-ins. Just a clean, simple, easy-to-use dating site for serious relationships.