New Corona rules in Berlin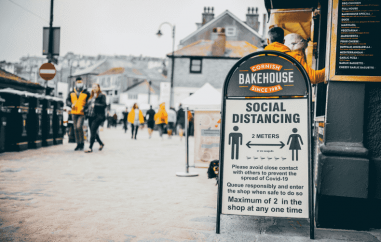 Against the backdrop of falling Corona infection figures and positive forecasts from experts, the Berlin Senate is lifting the first infection protection rules. As of next Friday (February 18), retail stores may once again be entered regardless of vaccination or convalescent status.As expected, the previously applicable 2G rule, which was sharply criticized by the retail association, will be abolished and replaced by a requirement to wear FFP2 protective masks. The Governing Mayor Franziska Giffey (SPD) announced this on Tuesday after the Senate meeting.
There was already agreement on this with Red-Green-Red before. Criticism that the Senate, unlike Brandenburg with the decision still waited, there was especially from trade associations and the opposition parties. Berlin's mayor, Franziska Giffey (SPD), justified the decision by saying that she would first have to check which other areas could also be affected.
Giffey explained that the new rule would also apply to tourist attractions such as city tours and boat trips, as well as museums, galleries, and memorials. Libraries would also be open to all people in principle. In the reading room and in the archives, however, 3G will apply, so access will only be available to people who have been vaccinated, have recovered, or have tested negative on a daily basis.
In addition, a mask no longer has to be worn outside at the zoo, zoo, and botanical gardens. There, too, the current 2G access restriction will be dropped.
Giffey justified the relaxations with the peak of the Omicron wave reached according to expert assessment. In daycare centers, schools, and critical infrastructure, the situation is "absolutely manageable," Giffey explained. That means, she said, "that from our point of view it is justifiable to take further steps of easing." She advocated also proceeding in Berlin in a manner equivalent to the step-by-step model envisaged nationwide.
Giffey does not consider the demand for a general abolition of the mask obligation to be realistic: "I think the issue of masks, that is the last step we take to return to normality. Whether that is already achieved on March 20, I would make a big question mark behind it." Deputy FDP Chairman Wolfgang Kubicki had spoken out in favor on Monday.
"We continue to have a responsibility beyond March 20 that the infection event does not get out of hand," Giffey said. The federal and state governments are considering a phased plan to largely phase out Corona protection measures by the start of spring on March 20. That is to be discussed at a federal-state meeting on Wednesday.
According to Giffey, the Senate will decide next week whether to lift the mask requirement in schools. "It is quite clear, the issue of mask and test is in the schools for the children a significant restriction," said Giffey.
What perspective there is for relief for the schools, the Senate will discuss next week, she said. The number of infections there is decreasing significantly. "Last week, we used 1.9 million rapid tests at our 825 Berlin schools," Giffey said. Of those, she said, more than 99 percent had negative test results in each case.
Gastronomy and the hotel industry should expect a "clear signal" at the beginning of March, Giffey said, referring to the abolition of the 2G rule planned nationwide on March 4, according to a draft resolution for the conference of minister presidents on Wednesday.
With a view to the debate in the federal government, Giffey called for the states to have the option of reacting to acute situations beyond March 20 - when all far-reaching restrictions are to be dropped. Health Senator Ulrike Gote (Greens), who had still warned on Tuesday against too rapid relaxations, attached particular importance to this.
She told the Daily Mirror, "We are in agreement in the Senate that now is the right time to gradually and sensibly introduce openings, always with a view to the situation in the hospitals and the infection situation." He continued, "It is important that we are able to respond to the dynamic infection events. We will therefore work to ensure that the countries still have the opportunity to take measures to protect against Corona after March 19."
Left Party state chair Katina Schubert reacted cautiously, calling a possibility for the states to take action beyond March 19 "necessary." She explained, "If the federal government does not change the regulation of the Infection Protection Act, March 20 will be the end of action. This is imprudent in view of the unchecked momentum, especially in more southern German states. For Berlin, they say the Omicron peak has been overcome. I hope that's true."
Schubert went on to say, "It is now centrally important to make the public infrastructure fit for a possible new wave starting in the fall, especially the health offices, and to continue to promote vaccination without interruption. Only through worldwide vaccination will we be able to keep the virus at bay and therefore continue to campaign for the patents to finally be released."


Photo by Andy Holmes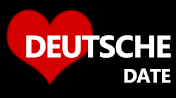 DeutscheDate is a new
German dating site
for professionals in Germany. No monthly fees, no minimum subscription period, no contracts, no tie-ins. Just a clean, simple, easy-to-use dating site for serious relationships.