Greek Journalist arrested for publishing List of Tax Evaders
As Greece looks for Culprits behind the financial chaos, there is still no end to the trouble in sight. After the head of the IMF, Christine Lagarde, who at the time was still France's finance minister, passed on a list of some 2,000 potential Greek tax evaders who maintained foreign accounts in Switzerland at the HSBC Bank. The list was originally leaked by an HSBC employee and handed over to the Greek authorities two years ago. Since then several accusations have been made that successive governments have attempted to cover up, instead of prosecuting the offenders, or at least investigating the people on the list, which is said to include many prominent Greeks from high ranking political and business circles. The fact that Kostas Vaxevanis, the journalist who published the list in his Hot Doc magazine was arrested for publishing the list immediately after publishing
In an official statement, the police has denied the list as evidence, as merely owning a Swiss bank account is no crime, while the publishing of personal data without the proper permission is.
Vaxevanis is due to appear in court soon, while the Greek public is angered by the apparent lack of prosecution on tax evasion, which has been speculated to account for a large part of the Greek deficit. While austerity measures imposed by the EU run deep, most of the prominent Greeks on the list do not share the troubles of their countrymen. As the government is very quick to crack down on free speech in regard to the very serious accusations implied by the list, it has yet to make a single move regarding tax evasion.
At a time when many are doubting the future of the EU economic powerhouse, while Spain must reassess its financial situation and recovery is slow in many countries, with exception of Germany, this comes as a devastating blow for the Greek government. With any luck, the public outcry may cause a policy shift in the Greek government, which has been shifting towards an extremely conservative political paradigm under the Golden Dawn party, paving the way to an increase in xenophobia and separatism. The fact that the Greek public is increasingly angered over their governments handling of the crisis and its results does offer hope for an increase in international cooperation in the coming months.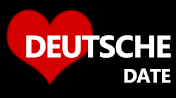 DeutscheDate is a new
German dating site
for professionals in Germany. No monthly fees, no minimum subscription period, no contracts, no tie-ins. Just a clean, simple, easy-to-use dating site for serious relationships.