Augmented World Expo Takes Place in Munich
During the last few years, we have seen a boom in tech applications regarding augmented reality and virtual reality. Augmented World Expo, the world's leading AR and VR conference and expo takes place every year in cities across Europe, Asia, and the US. AWE EU 2018 will come to Munich again in 2018, bringing together creators, developers, and industry professionals interested in AR and VR applications, as well as representatives of businesses active in the field.
Augmented World Expo Will Bring Together Professionals, Startups, and Investors
Taking over from smaller past events and workshops that focused on Virtual Reality, AWE is set to put Munich on the cutting-edge tech map. With applications ranging from science and healthcare to gaming and entertainment, AR and VR are increasingly becoming the focus across many industries. The event will take place on October 18 and 19, 2018, with MOC Veranstaltungscenter München serving as the venue. More than 100 exhibitors and over 100 speakers across five stages will join forces over the two-day conference that will include demos, workshops, lectures and discussions about Extended Reality applications. Visitors will have the chance to network with other professionals and industry leaders, learn about XR products and services, and get hands-on experience across the exhibitors' booths.
The event is also open to startups specializing in AR and VR applications who are looking for strategic partnerships and potential investors, as the Expo will include a Startup Pitch session and have a separate Startup Pavilion where up-and-coming companies can launch their products and raise funds. Creators and developers will have the opportunity to connect with future employers and build a network that will allow them to break into the AR and VR sector, while corporate representatives as well as investors will also be able to liaise and identify XR products with a potential for success and profit. For those unable to join during the days of the event, there will be news updates on AWE's accounts on Twitter, Facebook and LinkedIn.
The event will feature several tracks to help visitors identify more easily which sessions to attend according to their area of interest - including a Design, a Develop and two Enterprise tracks. Activities will include Q&A with investors and a wide array of talks covering themes on AR and VR applications in areas like IoT, machine learning, cloud computing, asset management, and smart products. It will also cover specific industries like pharmaceuticals, auto manufacturing, airport management, education, and location based entertainment. The impressive line of speakers features thought leaders like Fadi Chehimi, Digital Innovations Consultant with IBM, Elise Xu, Product Manager of AR Publishing with Facebook, Gerald Sailer from Bosch Automotive, Jan Pflueger and Jürgen Lumera from Audi, Kip Haynes from IKEA, and Michael Muzik from Lufthansa Systems.
AR and VR Market Set to Rise as Gaming Industry Leads the Way
With big industry names like Microsoft, HP, and Epson among the exhibitors, the event promises to bring key players together to discuss the most recent developments. Augmented reality has seen a meteoric rise in the past couple of years and is projected to grow even more within the next five years. According to Statista, the global AR and VR market size reached $6.1 billion in 2016 and grew to more than double that in 2017, when it amounted to $14.1 billion. It is estimated to reach $27 billion in 2018 and almost $210 billion by 2022, making it an immensely profitable industry. Meanwhile, according to the same source, AR device shipments are set to grow by a 140% CAGR from 800,000 in 2018 to 26.7 million by 2022, while worldwide shipments of VR will grow at a 48% CAGR from 8.1 million this year to over 39 million in 2022.
AR and VR applications and their impact have already started to transform some industries. The immense success of Pokémon Go, the incredibly popular AR mobile game that allows players to search for and catch their favorite Pokémon in the real world. The game and the frenzy it created truly put AR gaming on the map, with successors like the new Jurassic World Alive location-based AR mobile game that lets users track down dinosaurs in their real-world surroundings building on that success. Meanwhile, Niantic, the studio behind Pokemon Go, is working on a Harry Potter AR game. In other gaming industries, online casinos including Betway have harnessed OCR and live streaming tech to provide players in live casino games such as blackjack and baccarat with overlays with info about their gaming session in a fashion similar to AR-based games that shows more of what real-time overlays superimposed on live video (or the real world) can do.
Other developers turned to bringing AR board games to real-life, like Tippet Studio and HappyGiant's brainchild, Hologrid: Monster Battle, that is currently seeking funding on Kickstarter. LiveGameBoard has also come up with a unique product, a board game mat where VR content can be projected, providing fans with a wide range of original gaming titles in app form, from Space Shooter to Pizza Defence. Yet the uses of AR extend well beyond gaming: As Forbes reports, the healthcare industry is using AR diagnostic tools to produce disease condition models, while Gatwick airport has come up with its own AR app that takes input from 2,000 beacons across its two terminals to help travelers navigate the premises.
With AR and VR applications gaining ground daily, more and more developers are encouraged to focus on creating products that focus on XR technology - and the AWE is the perfect playground for those looking to make it into the industry.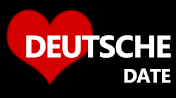 DeutscheDate is a new
German dating site
for professionals in Germany. No monthly fees, no minimum subscription period, no contracts, no tie-ins. Just a clean, simple, easy-to-use dating site for serious relationships.
Prateek
2018-11-27 14:09:29
VR Market is growing on a good scale in many cities in India.It is a technology getting adapted at a good pace and many startups are being leveraged by this.
Prateek
2018-10-26 13:59:17
Mulling over a wide market situation, it tends to be seen that a large portion of the people, who claim a cell phone, either possess a vehicle of any sort as of now or are peering toward one to purchase in a not so distant future. Both these situations spell benefits for the car business. This association is all around investigated and comprehended by the car business, and furthermore very much used for deals. At the same time, the new level of viewership encounter through cell phones and PCs.
Pete
2018-10-05 20:25:50
This is extremely cool and fun. I never knew about this event, so count me in as an attendee.