No jesting from the Jordanian
Once again TSV 1860 Munich have hit the headlines for its off-the-pitch exploits rather than any sustained attempt at promotion from the Bundesliga's second division where the Lions have languished since 2004.

Investor Hasan Ismaik arrived in town seemingly in the mood for confrontation after the 36-year-old Jordanian recently gave a hard-hitting interview to the local tz newspaper. Ismaik once again took the opportunity to outline his grand designs for the Lions, but scathingly criticised President Dieter Schneider and called for his immediate resignation. The Arab businessman stormed out of the board meeting on Monday, telling the assembled press, "I must speak with the DFL [German Football League]. I cannot work together with this board."

Since June 2011, Ismaik has pumped approximately EUR30m into the club, which secured 49% of the club's shares and saved the Lions from extinction. A complete takeover of the financially stricken club was only prevented by the statutes of the DFL and its 50+1 rule. Ismaik wanted to tear up the 3-year plan hatched in March last year, which prioritised Bundesliga promotion by 2015. Ismaik promised a total of three payments of EUR6.5m into the bargain. Only one of these payments has been made as Ismaik tried in vain to increase his leverage at the 1966 German champions at Monday's meeting.

Ismaik is refusing to transfer any more money until certain demands are met. Ismaik wanted to spend big in the transfer window and go for promotion, whilst attracting "young talent from Africa". Even more interestingly for the world's press, he had former England trainer Sven Goran Eriksson waiting in the wings to take over from current incumbent Alexander Schmidt.

The club has repeatedly pointed out to Ismaik the dangers of over-extending financially. 1860 were docked two points in 2010 for failing to adhere to league financial regulations and are understandably reluctant to avoid further sanctions. It is clear that Ismaik feels he deserves to call the shots simply because of the weight of his investment. Here we see perhaps the league's 50+1 rule working the way it was envisaged by limiting the influence of the 49% shareholder. This will be of little consolation to Mr Ismaik, who would appear to want to 'live the dream' at all costs. His delusionary vision of accompanying his 'team' on European glory nights to London and Barcelona currently lies in tatters.

1860 CEO Robert Schäfer has already diligently implemented stringent cost cutting at the once-proud club, slashing salaries and issuing numerous sackings at all levels. The club is said to be working on a 'Plan B' where 1860 is not completely reliant on their heavyweight investor for financial assistance. With EUR5.5m from the TV pot and higher than break-even attendances (21,000), a complete air of desperation - meaning the club would have to go back to Ismaik with the begging bowl - is not apparent. At the start of his tenure in 2010, Schäfer ironically stated, "We are not the Real Madrid of Giesing, more a working class club which has to cut its cloth accordingly."

Optimists would still have you believe that 6th placed 1860 could propel themselves into a play-off position with a decent run in the second half of the season. The Lions are just five points from that prized spot, currently occupied by Kaiserslautern, who they meet in the first game after the winter break on February 4 at the Allianz Arena. However, considering the current chaos, this notion seems far-fetched. Ismaik has remained in town with his entourage. Banker Hamada Iraki is acting as a peace-maker in an attempt to bring the two sides to the negotiation table again and find some common ground.

Before we know it in mid-March, 1860 will again have to satisfy league licence requirements for the forthcoming 2013/14 season. To make matters worse, Aston Martin announced late last year that they will be withdrawing their shirt sponsorship at the end of this campaign.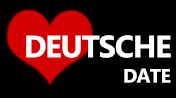 DeutscheDate is a new
German dating site
for professionals in Germany. No monthly fees, no minimum subscription period, no contracts, no tie-ins. Just a clean, simple, easy-to-use dating site for serious relationships.