Russia Says Oil Pollution in Arctic River, Hit by Spill, is Not Above Limit
Pollution in the Arctic Ambarnaya River, after the spill of diesel fuel, does not exceed the maximum permissible values, said local authorities in russian Krasnoyarsk region.
"More than 600 water and soil samples were studied. According to the latest data, oil pollution at the mouth of the Ambarnaya River does not exceed threshold limit value," Yuri Lapshin, the head of the Krasnoyarsk regional government, said during a session in the local parliament on Thursday.
He also noted the importance to approve regional standards for soil and water quality so that they become the target indicator of the restoration project developed by Norilsk Nickel.
Before the company starts preparing the project, it is necessary to conduct a comprehensive survey of the territory and approve regional standards for soil and water quality, he thought. The spill occurred on May 29 after a fuel tank lost pressure and released tonnes of diesel into rivers and subsoil near the city of Norilsk in Siberia.
The size of the damages claim is unprecedented in Russia, analysts at Aton said in a note.
The company and emergency specialists are collecting contaminated soil and fuel from local rivers, and President Vladimir Putin has said the scale of the clear-up operation is unprecedented for Russia. According to Nornickel's estimate, over 90% of spilt fuel has been collected and removed so far. It said previously the accident was caused by a thaw in the permafrost weakening the foundations of a storage tank.
Officials are yet to rule on the damage caused or the reason for the accident. 
Earlier in June, Norilsk Nickel, a major global nickel and palladium producer, said in statement that it has plans to complete its own system for monitoring permafrost, buildings and structures.
In addition, Norilsk Nickel has already developed a program of urgent measures for 2020-2021 to increase the level of security and strengthen protective structures around hazardous facilities. For these purposes, it is planned to spend about 2.5 billion rubles ($35 million) in 2020, and next year - about 11 billion rubles ($141 million).
Also, an ethnological examination to assess the damage to indigenous peoples of the north, from the fuel spill in Norilsk, began last week. The commission includes representatives of the Federal Agency for Ethnic Affairs, scientists from Moscow State University, the Northern (Arctic) Federal University, the Academy of Sciences of the Republic of Sakha (Yakutia) and the Miklukho-Maklai Institute of Ethnology and Anthropology.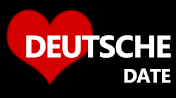 DeutscheDate is a new
German dating site
for professionals in Germany. No monthly fees, no minimum subscription period, no contracts, no tie-ins. Just a clean, simple, easy-to-use dating site for serious relationships.