Nornickel's showpiece environmental project in full swing amid challenges
Russia's Nornickel, the world's largest supplier of nickel and palladium, key metals for electric-vehicle batteries and semiconductors, proceeds with its flagship environmental project, the Sulphur Programme, aiming to cut sulfur dioxide emissions, despite multiple geopolitics-related challenges, including global markets volatility and logistics issues, the company has said in a statement.
Over 14,000 tons of equipment and metal structures have been installed, with another 28,000 tons of them yet to be assembled at Nadezhda Smelter alone, the company said.
Almost 3,000 workers are engaged in around-the-clock construction of 28 facilities of the sulfuric acid neutralization system, it said.
The installation of 6 tanks, which are able to store up to 15,000 m3 of sulfuric acid, is ongoing. These tanks are 19 meters in diameter and 9 meters high, the wall thickness at the bottom is almost 2 centimeters.
The sulfuric acid in the storage will be then either shipped for production needs, or sent to the next stage for limestone neutralization to be transformed into gypsum pulp.
Five heat exchangers, each weighing from 130 to 200 tons (90 tons in total), is the largest equipment of the project. They were manufactured by the Komsomolets Machine Building Plant in Tambov, then assembled in St.Petersburg, delivered to the Dudinka seaport, and are expected to be delivered to Nadezhda Smelter and installed there soon.
The units will ensure stable temperature of three catalytic converters for the strongest possible interaction of the catalyst with the gas mixture.
In mid-2021, Nornickel adopted a new strategy to improve its environmental performance. Reduction of SO2 emissions, compliance with the Task Force on Climate-related Financial Disclosures (TCFD) principles and implementation of the Global Tailings Standard principles are among the 21 key principles of the strategy.
Stanislav Seleznev, the company's vice president for ecology and industrial safety, promised in February that the strategy would allow Norilsk to leave the top 20 of Russia's "dirtiest" cities by the end-2025. Last year, the company's sulfur dioxide emissions were down more than 300,000 tons to 1.6 million tons.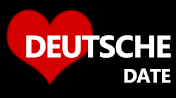 DeutscheDate is a new
German dating site
for professionals in Germany. No monthly fees, no minimum subscription period, no contracts, no tie-ins. Just a clean, simple, easy-to-use dating site for serious relationships.