Is Germany a popular home for expats?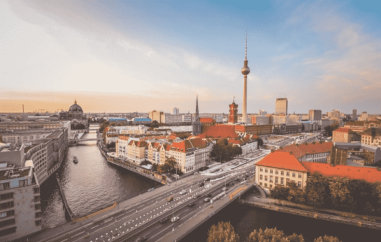 Have you ever considered moving to Germany? No one could argue that it wouldn't offer an experience. It has a lot to offer different people. Affordable housing appeals to everyone, including students. Creative types love the art culture and resources. Holiday goers jump over to enjoy the city nightlife. History buffs are in their own playground, etc.
Not convinced? Take a look at our guide to see why moving to Germany would appeal to so many.
The little things
Germany is very welcoming of people coming into the country to work and live. Its list of possible visas is proof of that. You have the option to get a job while you're there, set up a job beforehand, start a business or go freelance, work as an au pair, or get a working holiday visa.
It's also very affordable, which makes it appealing to expats. Moving to another country is no cheap endeavor, but the lowest rent rates and house values in all of Germany's major cities makes moving to Berlin a little easier on the wallet. If you like the idea of buying a home in Germany, you can check homeowners insurance and liability insurance here.
The fact that a lot of people living in German cities speak English is also a plus. German jobs that are available include a range where English is welcomed, such as hospitality and anything else that requires speaking to customers. Due to the tourism and the opportunities it affords in Europe, a lot of European children are taught English.
All of this adds up to quite the welcome for expats, who might be worried about the language barrier or whether they would be accepted with the job they've got.
The art
As classic European artists were dissipating and the likes of Van Gogh and Rembrandt were getting bold and less "realistic" with their techniques, a few art hubs started popping up across the continent. Like Hollywood for films, painters travelled to Paris sure, but also German cities where names like Caspar David Friedrich, Paul Klee and Max Ernst became well known.
That passion for modern art hasn't gone anywhere, and in fact you can see it around every corner of the major cities of Germany. Not only are there the huge museums and galleries, but also the little shops showing off the latest artists, and the street art that appears in murals across the cities. Not to mention the rural landscape that informed a lot of the art like the German romantic movement.
The nightlife
If you think of Germany and drinking, no doubt the first thing that comes to mind is Oktoberfest. But there are another 11 months in the calendar; do you think they're all asleep in that time?
No. In fact, Berlin, in particular, is known for its thriving neon nightlife. A history of underground clubs since before WWII has become part of its identity. A blatant rebellion in the face of a solid wall of control. The fall of the Berlin Wall hasn't dissuaded any rebellious drinkers, who simply find another societal pressure to toast to in one of the country's many nightclubs, bars, and restaurants.
The history
You cannot avoid being in Germany, even for a long weekend, and not having the Second World War come into your head. There are monuments and dedications in all the major cities, and just about every political decision is informed by remembrance and the idea of not repeating past mistakes.
And these dedications do make for some fascinating visits. There is the Berlin Wall, which only came down in 1989, if you're someone who appreciates modern history, and the Holocaust Memorial, which never fails to drive that point home.
However, if you're going to get into a discussion with someone new about the war, tread carefully. The scars of the war are still very raw, and very much on the face of its locals and in the details of its land. Any praise of the Germans during the war won't be taken well by them, but neither will shaming. You're only going to evoke a feeling of "You were removed from the situation so you have no right to comment". Granted, it's hard to avoid the subject when living in Germany, so steering the conversation to making up for it now is a safe bet or mentioning that it was a tragedy. No one can argue with you there.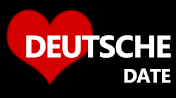 DeutscheDate is a new
German dating site
for professionals in Germany. No monthly fees, no minimum subscription period, no contracts, no tie-ins. Just a clean, simple, easy-to-use dating site for serious relationships.