Die größten deutschen Twitch Streamer und ihre Erfolge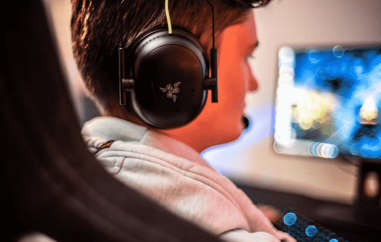 Diese Influencer sind für viele Idole, die aus der deutschen Twitch Szene nicht mehr wegzudenken sind. Jeder scheint die Spate, in der er unterhaltsamen Content für seine Community produzieren kann, gefunden zu haben. Einige von ihnen sind allgemein mal mehr oder mal weniger beliebt, aber - egal, was man über sie zu sagen hat - sie alle haben sich in dem Internet und unter all den vielen Menschen einen Namen gemacht.
Marcel Eris aka ,,MontanaBlack"
Der Name MontanaBlack ist bestimmt jedem, der sich in dem Internet sowie auf Twitch und auf Youtube herumtreibt, zumindest ein Begriff. Auf Twitch hat er eine durchschnittliche Zuschauerschaft von sagenhaften 40,723 Menschen in seinen Streams zu verzeichnen.
Dabei scheinen seine Fans besonders seine coole Art zu lieben und ihn ebenfalls für seine Realness zu schätzen. Er scheint einfach ein Mensch zu sein, der sich weder den Mund verbieten lässt noch groß vor irgendjemandem verstellt. Außerdem ist er ein offener Mensch, der auch aus seinem eigenen Leben erzählt und sogar seine Erfahrungen mit Drogen teilt. In seiner Biografie ,,MontanaBlack - Vom Junkie zum Youtuber" kann man ebenfalls etwas darüber erfahren und auch Einblicke in seinen Werdegang als Person des öffentlichen Lebens nachgehen.
Auf Twitch ist er sowohl im ,,Just Chatting" als auch im ,,Gaming" Bereich vertreten und spielt im Moment Spiele wie Call of Duty: Black Ops 2 und Fall Guys. Seinen ersten Durchbruch erlebte er allerdings mit Fortnite, welches seit Release 2017 noch immer eine große Spielerschaft zu verzeichnen hat.

Jens Knossalla aka ,,Knossi"
Auch von Knossi hat man als Internetkundiger Mensch bestimmt schon einmal gehört. Knossis durchschnittliche Zuschauerzahl ist mit 19,812 zwar einiges unter MontanaBlack, allerdings ist er dadurch in der deutschen Twitch Szene nicht weniger bekannt. Wenn man den Namen Knossi hört, so muss man wahrscheinlich sofort an Kasinos und Poker denken. Nicht verwunderlich, denn oft spielt er Poker Spiele Online, wenn er sich nicht gerade mit seiner Community in der ,,Just Chatting" Kategorie austauscht und sie dabei lautstark bei Laune hält. Das kräftige Sprechorgan Knossis ist auch eine der Eigenschaften, die seine Zuschauer so an ihm lieben. Neben seinem exzentrischen Auftreten sind aber auch die teils überspielten Emotionen, die er in seinen Livestreams zeigt, bestimmt ein Aushängeschild für ihn. Seine generelle Art scheint eben einfach die eines geborenen Entertainers auszustrahlen. Dies ist auch nicht verwunderlich, denn vor Twitch nahm er bereits an verschiedenen TV-Formaten teil. Darunter über 8 Auftritte bei ,,Richterin Barbara Salesch". Ebenso spielte er bei der Pro 7 Show ,,Wipe Out" mit und erreichte dort sogar den vierten Platz. Einen weiteren Teil seines derzeitigen Erfolges hat er auch dem vergangenen ,,Angelcamp" zu verdanken. Dies war ein auf Twitch gestreamtes Event, welches mit klassischem Reality-TV vergleichbar ist. An dieser Show nahm sogar Sido teil, der mit Sicherheit auch einen Großteil zu einem weiteren Boom Knossis beigetragen hat.
Es ist außerdem zu erwarten, dass er mit seiner bevorstehenden Teilnahme bei Fritz Meineckes Format ,,7 vs. Wild" auf Youtube wieder mehr ins Gespräch kommen wird und durch seinen dortigen Auftritt, der voraussichtlich im November zu sehen sein wird, abermals an Relevanz gewinnt.
Erik Range aka ,,Gronkh"
Natürlich darf der ,,Youtube Papa" auf dieser Liste nicht fehlen! Er gilt nicht umsonst als Urgestein der Content Creator. Bereits 2006 gründete Gronkh seinen Youtube Kanal und nahm dort verschiedenste Let's Play's auf. Let's Play's sind kommentierte Clips von Games, die dann anschließend - meist auf Youtube - hochgeladen werden. Richtig durch die Decke ging sein Kanal, als er 2010 anfing ,,Minecraft" Folgen auf seinem Youtube Kanal hochzuladen. Das originale Let's Play umfasst über 1200 Videos und bekam später sogar mit ,,Life in the Woods" noch eine zweite Staffel. Seinen Erfolg auf Twitch hat er größtenteils seiner Community zu verdanken, die von Youtube mit ihm auf Twitch gewandert ist.
Gronkh ist in seiner Community vor allem für seine Geduld, seine ruhige und entschleunigte Art, aber auch für seine Liebe zum Detail bekannt. Er plaudert gerne in ,,Just Chatting" zusammen mit dem Chat aus dem Nähkästchen und spielt danach entspannt alle möglichen Spiele bis spät in die Nacht. Ein festgelegtes Genre hat er dabei nicht wirklich. Neben den großen Tripple A Titeln kramt er auch gerne mal unbekannte Indie Games heraus oder macht sich einen Spaß daraus Simulatoren Games auf den Arm zu nehmen. Doch egal, was er spielt, Gronkh ist einfach ein Mensch, dem man ewig beim Sprechen zuhören - und manchmal auch dabei einschlafen - könnte. Seine angenehme Stimme und seine Bekanntheit brachten ihm auch bereits einige Synchronsprecherrollen bei einigen Games ein.
Neben dem Quatschen mit der Community und dem Erkunden von Spielen gibt es seit 2015 jedes Jahr mit ,,Friendly Fire" eine große Spendenaktion im Stream, bei der für die verschiedensten Organisationen Geld gesammelt wird.
Maximilian Stemmler aka ,,Trymacs"
Auch Trymacs zählt mit einer durchschnittlichen Zuschauerschaft von 20.713 Menschen zu den großen Streamern von Twitch Deutschland. Er schaffte es in der Vergangenheit viele Menschen mit allerlei Content zu dem Spiel ,,Clash of Clans" zu begeistern, wodurch er sich eine große Reichweite ausbauen konnte. Außerdem führte er ein ,,Experiment" durch, bei dem er beweisen wollte, dass die In Game Einkäufe von ,,Fifa" abzocke sein, was bei ihm ebenfalls noch einmal einen Hype generierte. Neben diesem Interessanten Versuch nahm er außerdem an der ,,Craft Attack 8" teil. Dies ist ein von Rewinsinde gegründetes Projekt, bei dem verschiedenste Youtuber und Streamer gemeinsam und ohne ein wirkliches Ziel an einer Minecraft Welt herumwerkeln, überleben und Sachen aufbauen. Darüber hinaus sorgten einige Pokémon Streams, in denen Trymacs teilweise Sammelkartensets im Wert von über 40.000 Euro öffnete, auch für mehr Verkehr auf seinem Twitch Kanal. Dieses Unpacking fand gemeinsam mit Papaplatte statt, der natürlich gleich auch noch einmal ausführlicher unter die Lupe genommen wird. Nicht nur dort unternahm er etwas mit weiteren Twitch Kollegen, sondern auch bei der ,,Spielesause" organisierte er gemeinsam mit Gronkh zusammen ein Spieleevent, welches über mehrere Tage stattfand. Trymacs zeichnet sich dort und in seinen Streams vor allem als Mensch aus, der vielleicht hier und da mal etwas verpeilt ist, sich selbst dann aber auch nicht allzu ernst nimmt. Dies wird auch der Grund sein, warum seine Community ihn so liebgewonnen hat.
Kevin Teller aka ,,Papaplatte"
Wie vorhin bereits erwähnt ist in dieser Aufzählung auch Papaplatte mit von der Partie. Ihm schauen im Schnitt um die 15.793 Menschen bei seinem Livestreams zu. Er wurde nicht nur durch das Booster Pack öffnen mit Trymacs in der Szene bekannt, sondern generierte bei seiner Teilnahme an der von Unge aka ,,Ungespielt" organisierten ,,0Tour" einiges an Aufmerksamkeit. Die ,,0Tour" war ein Youtube Projekt, bei dem es darum ging, ohne Geld durch Deutschland und Nachbarsstaaten zu reisen. Die einzige Unterstützung, die angenommen werden durfte, waren Spenden von Freunden und Zuschauern. Seine Community beteuert, dass seine - wie Papaplatte selbst sagt - ,,unlustige" Art, eigentlich gar nicht so ,,unlustig" sei. Er nimmt Herausforderungen stets mit einer Prise Humor, da sein Talent wohl nicht darin liegt besonders gut in Videospielen zu sein.
Viele unterschiedliche Streamer vereint auf einer Plattform.
Letzten Endes haben diese Menschen sich ihre Online-Präsens durch harte Arbeit, manchmal auch etwas Glück und einen starken Charakter erkämpft. Trotzdem sollte man auch nicht vergessen, dass an dem Erfolg auch maßgeblich ihre Community beteiligt ist. Die Interaktion mit der Community zwischen Streamern und Chat steht auf Twitch nicht ohne Grund im Fokus.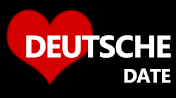 DeutscheDate is a new
German dating site
for professionals in Germany. No monthly fees, no minimum subscription period, no contracts, no tie-ins. Just a clean, simple, easy-to-use dating site for serious relationships.