Back to school? May be not for 2000 english students
On late August of this year the United Kingdom Border Agency announced its decision to revoke London Metropolitan university status that allows it to sponsor international students. This, would not only prevent London Met to bring in new students from overseas, but it would also make nearly 2,600 students already there, illegal aliens. The decision came after finding that over a quarter of a sample of students did not meet the minimum requirements to stay in the country. The British immigration minister, Damian Green suggested that many of these students did not have a good standard of English and did not attend lectures. 
Since then, London Met has declared that it will take legal action against this decision. David Millets, the British Minister of State for Universities and Science has announced a 2.5 million Euros fund to help the international students that now need to transfer to another school. 
 Professor Eric Thomas, president of Universities UK said in a statement,
"I have had no rational explanation of how that fulfilled our duties to them as human beings never mind as students."
"Everyone involved in this needs to remind themselves that families have paid for these courses and that, for these students, this is one of their major lifetime chances."
And, Sally Hunt, general secretary of the University and College Union, said:"While it may be a tacit admission from Government that these students need help, the simple and cheapest option is to grant them an amnesty so they can finish their studies. Only time will tell if indeed the UK decides to call for peace in this conflict and offer an amnesty.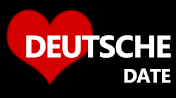 DeutscheDate is a new
German dating site
for professionals in Germany. No monthly fees, no minimum subscription period, no contracts, no tie-ins. Just a clean, simple, easy-to-use dating site for serious relationships.